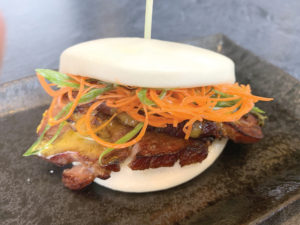 By Teresa Nguyen
Asian Night Market celebrates the New Year and showcases up and coming Asian restaurateurs and chefs, Asian street foods, live performances, entertainment and art on Sunday, Jan. 13 from 3-9 p.m., at The Bomb Factory. 
The Asian chefs and restaurateurs in Dallas have longed for an Asian Night Market like those they've visited and grew up eating in Asia or even in Los Angeles. They hope to bring that same energy and love for food to this night market. 
Asian chefs and restaurants include:
Bobaddiction, Bowl Mami, Cris and John, F&F Express, Four Sisters – Taste of Vietnam, Ichigoh Ramen Lounge, Ka-Tip, Khao Noodle Shop, Niwa Japanese BBQ, Snowbaby, SXSE Food Co, Yoshi Shabu Shabu, Matcha & Pandan Waffles, serving Korean, Japanese, Chinese, Taiwanese, Vietnamese, Laotian, Thai and modern Asian cuisines.  
Throughout the day, local DJs, lion dancers, break dancers and local musicians will grace the stage.  
Food coupons will be sold at the event to purchase food at each booth. Every food vendor will serve one item and something completely different from what they're currently serving at their restaurant. 
Expect menu items like vegan Korean tacos, tenderloin skewers, Isan sausages, Koay Chiap (duck broth soup), Kakuni baos, shabu shabu beef, Laotian beef tartare, matcha lemonade and peach, snow ice desserts, tonkatsu ramen and more!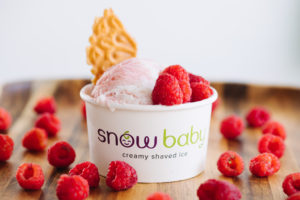 Menu items at each station will all be under $10. A $25 admission includes reserved seating upstairs. Advance admission tickets can be purchased online at thebombfactory.com. More information about the event can be found on dallasnightmarkets.com. 
The Bomb Factory is located at 2713 Canton St. in Dallas.