By David Mullen
No professional sport is held in higher reverence than baseball. It's about the warm summer days engulfing a beautifully manicured field of green grass, memories of playing catch in the yard with your dad and then later with your son or daughter, memorizing stats, collecting cards, worshiping your local team and the game's heroes.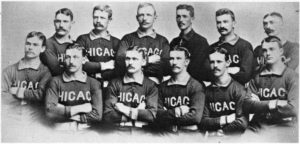 But in the 151-year history of Major League Baseball (MLB), the sport has not been without impropriety, scandal and controversy. And January 2020 may be forever chronicled as the month that even baseball purists become disenfranchised with their long-revered pastime. 
The disgraces baseball has faced in a century and a half may have started with the 1877 Louisville Greys. On the way to a second-place finish, four Greys were banned from professional baseball for life when they were found to have thrown games for money. At the time, first baseman, starting pitcher and manager Al Spalding of the Chicago White Stockings was the highest paid player in the league making $2,900 annually.
Hall of Famer Ty Cobb, a career .366 hitter in 24 seasons (1905-28), has long been accused of sharpening his spikes to elicit harm on a defensive player while sliding into bases to gain a competitive advantage. This theory has never been proven, but continues to be part of baseball lore.
In the most well-known team scandal and subject of the popular 1988 film "Eight Men Out," eight players from the Chicago White Sox, including baseball great "Shoeless" Joe Jackson, were accused of throwing the 1919 World Series against the Cincinnati Reds. It was forever known as the "Black Sox Scandal." Though found not guilty, all eight players were suspended from the game for life for association with known gamblers. Jackson hit .375 in the 1919 World Series.
As a result, baseball named the hard-nosed and unyielding U.S. Federal Judge Kennesaw Mountain Landis as commissioner with the main purpose of ridding baseball of gambling influence permanently. Landis served for 24 years before his death in 1944.
After their retirement, legendary Hall of Famers Willie Mays and Mickey Mantle served for a short time as greeters at legal Atlantic City gambling casinos. Then commissioner Bowie Kuhn banned both players from baseball, despite their being two of the greatest players in baseball history just looking to supplement their retirement income. The most money Mays made in a season was $165,000 and Mantle $100,000. The average salary for an MLB player in 2019 was $4.36 million. 
New Jersey state gaming regulators harshly criticized Kuhn's very unpopular decision. Their bans were eventually lifted by commissioner Peter Ueberroth, who took over for Kuhn in 1984.
As first reported by Sports Illustrated in March 1989, Manager of the Cincinnati Reds and baseball's all-time hits leader, Pete Rose (who passed Cobb's record), bet on MLB games — including Reds games — while he was the Reds manager. A report charged that Rose bet on 52 Reds games in 1987, although Rose maintains never against the Reds, at a minimum of $10,000 a day.
New named commissioner A. Bartlett Giamatti recommended, and Rose agreed to, a voluntary lifetime ban from baseball. The ban for gambling has prevented Rose from being considered for Baseball's Hall of Fame. Ironically, in 2019, MLB signed a multi-year agreement with DraftKings to be an authorized gaming operator (AGO). The AGO title means DraftKings will now have permission to use MLB logos on its betting products and have access to official league data in order to offer advanced information to DraftKings customers. 
All-time home run leader Barry Bonds' records are tainted by his accusations of performance enhancing drug (PED) use. Mark McGwire and Rafael Palmeiro lied before congress about using PEDs, and Alex Rodriguez was suspended for the entire 2014 season after a positive PED test.
Hall of Fame pitchers Whitey Ford and Gaylord Perry have longed been accused of doctoring the baseball. Several players have been accused of using corked bats, which makes bats lighter and increases bat speed. Sammy Sosa's bat once broke and so much cork was exposed it looked like the bottling process plant at Mondavi Winery. Gambling, cheating, PEDs and equipment modification have all been a part of baseball history. And cheating has rocked baseball again with the recent sign-stealing scandal that cost the Houston Astros profoundly and two managers on other teams their jobs.
The 2017 World Series champion Astros were found to be electronically stealing signs. A batter who knows what pitch is about to be thrown has an unmitigated advantage. Pitcher Mike Fiers, now with the Oakland Athletics, first reported the practice which prompted an investigation. As a result, Astros Manager AJ Hinch and General Manager Jeff Luhnow were given one-year bans by MLB. The team fired them the same day.
The Astros were also fined $5 million and lost their first and second-round draft picks for the 2020 and 2021 MLB amateur drafts. Manager Joey Cora of the Boston Red Sox, a team currently facing similar cheating charges, and manager Carlos Beltran of the New York Mets, who never even got to manage a game, were fired days after the Astros decision because of their association with the 2017 team. As harsh as those penalties sounds, the 2017 World Series trophy still remains in the Astros executive offices. Ask the New York Yankees (who lost to Houston in the AL championship series) and the Los Angeles Dodgers (World Series runner-up) how they feel about that. Ask the baseball purist as well. 
Baseball is now a $10 billion business. Greed is eclipsing ethical play. Is it too much to ask that general managers and field managers set a tone for proper conduct, never resorting to cheating and other transgressions just to gain a bigger slice of the multi-billion-dollar pie? 
MLB has come out with a clear message, paraphrasing Jimmy Dugan (Tom Hanks) in a "League of Their Own," that, "There's no cheating in baseball!" Oh really? Since when? For the future of the game, now is the time for it to stop.