By Brittani Hite
Fair Park First will host its first Community Conversation on Tuesday, Aug. 13 from 6-8 p.m. This free event will take place at the Women's Building at Fair Park, 3800 Parry Ave., Dallas, TX 75226.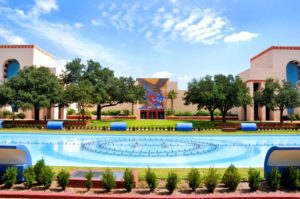 The first in a series of public meetings, this event is designed to engage the public in the development and programming of the campus' master plan and neighborhood park plan. Fair Park neighbors, as well as residents throughout Dallas, are invited to attend.
"Over the years there have been numerous iterations for what Fair Park can be. We're excited to incorporate the historical data and feedback previously compiled to fine tune the current master plan," said board chair Darren L. James.
Fair Park First is committed to combining current community needs with previous comprehensive studies to develop an action plan that strengthens community inclusion and attracts new events and organizations. At the upcoming event, attendees will learn the process of developing Fair Park and how to share ideas and desires in an interactive way. 
 "From its historic Art Deco architecture and murals, to its venues, institutions and events, Fair Park has so much to offer visitors of all ages," said executive director Brian Luallen. 
"I look forward to continuing collaboration with campus partners to create meaningful community activations that will guide the revitalization of this world-class destination." 
To pre-register for Fair Park First's Community Conversation visit bit.ly/ReimagineFairPark.
About Fair Park First
Fair Park First is a non-profit organization created to oversee the management and stewardship of Fair Park, a 277-acre Dallas City Park, and National Historic Landmark, home to numerous cultural institutions and the iconic Cotton Bowl Stadium. As part of its mission, Fair Park First will serve as the manager responsible for preserving and revitalizing Fair Park. As an organization, Fair Park First's primary goals are to improve this world-class park, entertainment and cultural campus, and the community's access to it.