BA students show their skills in Portfolio Defense 
I was honored to participate recently in the Bryan Adams Leadership Academy's Portfolio Defense, where students defended their scope of learning and academic achievements before a panel of teachers, staff and community members. As part of the defense, students were tasked with showing that they have acquired the leadership skills necessary to enter college, career or the military.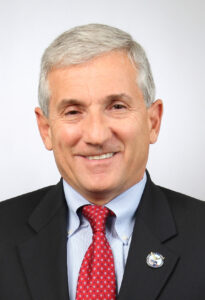 Students begin working on their defense in freshman year and continue all through high school. It's an opportunity for them to show what they've accomplished in specific content areas as well as for college, career and military readiness. They're also able to communicate who they are — talking about their challenges, achievements and aspirations. Each student creates a portfolio including a cover letter, FAFSA application, Advanced Placement scores, and an essay they can use for their college application. It's a way for them to be equipped to go out into the world able to show all the skills they've acquired in the classroom.
Bryan Adams, one of Dallas ISD's first choice schools, is the largest leadership academy to offer the portfolio defense, according to its principal, Ryan Bott. The school aims to grow   students into the leaders of tomorrow. One of the programs under the leadership academy is early college, where students can graduate with an associate degree in fields such as education or criminal justice. The school also has a NAF academy where students can study to become leaders in the fields of IT, health or engineering, as well as a Career Institute, where students prepare for high-paying jobs in careers such as plumbing and pipefitting or HVAC, right after high school.  
I was impressed with the skills and accomplishments these students displayed. BA is truly creating the leaders of the future.  
Cowboys Class Act 
Casa View Elementary teacher Patricia Cortez was presented with a $4,000 Cowboys Class Acts grant from Reliant Energy and the Dallas Cowboys, to use toward enriching the lives of her school and community. Cowboys Class Acts honors teachers who constantly encourage, lead and strive for excellence in the classroom. Once a month from October to February, the Cowboys and Reliant recognized a total of six teachers in the DFW area for their phenomenal work empowering our youth. Ms. Cortez was a scholar at Casa View Elementary from 1995 to 2003 and returned to Casa View as a teacher. Parents and students see her as an important role model and a great inspiration to their neighborhood. Congratulations, Ms. Cortez! And thank you, Cowboys and Reliant Energy!
Truett Students Compete in Amazing Shake 
Three Truett Elementary fifth graders competed in Atlanta this month in the Amazing Shake, a national competition where students showed off their manners, poise and professional conduct as they went head-to-head with students from across the country. The national event followed an in-school competition at Truett for third- to fifth-graders, for which I was honored to serve as a judge along with community leaders and role models. Fourth-grader Madison Reed was the winner of the in-school competition. The top three fifth-graders participated in the national event at the Ron Clark Academy, which originated the competition for students in grades five through eight. Truett, an ACE school, is the first school in the district to have this opportunity.
Dallas ISD adding more choice schools 
The district is continuing to scale innovation as it announces the launch of 13 new choice schools for next school year. There will now be more than 70 choice schools across Dallas ISD, including in District 3, where Bayles Elementary will launch a leadership model and Reinhardt Elementary will become a personalized learning school.