Institute to host Orchestra of New Spain
By Christine Finnegan
The Orchestra of New Spain (ONS) and The Dallas Institute of Humanities and Culture present El Día de la Lengua: Literature and Music of Latin America April 23 at The Dallas Institute, 2719 Routh Street, at 6 p.m. Tickets are $35 and $10 (with student ID) available through ticketdfw.com or by calling 214-871-5000.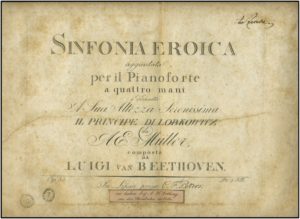 April 23, 1616 is a notable date in English and Spanish literature for the death of the authors of Macbeth and Don Quixote. In the Spanish- speaking world the day is recognized as "El Día de la Lengua Española" — the UN-proclaimed Day of the Spanish Language. To mark this date, the Orchestra of New Spain and The Dallas Institute have curated an evening that focuses on the work of Cuban author Alejo Carpentier, one of the first to use the fiction style of 'magic realism' to enliven Latin American history with whimsical fantasy. The evening begins with a reception featuring wine and Latin food, followed by the program, which presents readings from three of Carpentier's books, layered with the musical selections that they inspire. The narrator is noted baritone Theodor Carlson. He will be joined onstage by ONS soloists, presenting works from the Orchestra's vast repertory of Hispanic music, in this case reflecting an aspect of each novel.
 The following novels will be featured:
• The Lost Steps, a historical narrative, traces the voyage of a musicologist searching for the origin of music in the jungles of South America. The quest involves a utopian primitive world and, in the ruins, found there — revelations about the Spanish conquest and exploration of America.  
• Concierto Barroco relates a carnavalesque situation in which Carpentier describes a wealthy Mexican who disguises himself as a European in Mexico and as an Aztec in Venice, who along with his Cuban servant, meets up with Vivaldi, Scarlatti and Handel during a wild night of drinking and joking in which Vivaldi gets his idea for composing the opera "Montezuma." 
• The Chase adopts the dense structure of Beethoven's "Eroica'' Symphony as it unwinds the story of two characters, one a ticket taker at the Symphony Hall and the other a political fugitive on the run. A dark thriller, the novel takes place in Havana during the Batista regime, in which the fugitive reflects on death and passion during the time it takes to play the "Eroica."
 "Alejo Carpentier was a respected musicologist and was the premier Cuban novelist of his generation. His writings are infused with references to music, history, politics, science and art, intermingling history with magical elements," said ONS Artistic Director Grover Wilkins. "His work integrates a Baroque style that fits perfectly with the Orchestra of New Spain's repertory."