By Rosanne Lewis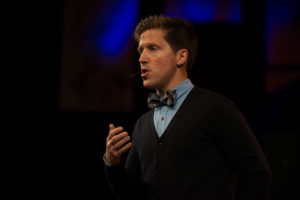 Dallas CASA will honor The Meadows Foundation with the prestigious Judge Barefoot Sanders Champion of Children Award on Nov. 15 at The Fairmont Dallas. The award is given annually to recognize community leaders who significantly improve the lives of children in our community, particularly those whose young lives have been marked by abuse, neglect or other adversity. Established 70 years ago by Algur H. and Virginia Meadows and led by three generations of Meadows family members, The Meadows Foundation has transformed institutions and nonprofits across the state, believing that all Texans deserve the opportunity to live happy, healthy and productive lives.
Through grant support of Dallas CASA dating back more than 30 years, the foundation has directly impacted the lives of thousands of children who had caring, constant adults by their sides as they navigated a frightening and overwhelmed child welfare system. The foundation, under the leadership of President and Chief Executive Officer Linda Perryman Evans, has supported CASA programs across the state, as well as many other nonprofits focused on early childhood education, health services for children and strengthening families.
"The Meadows Foundation was an early supporter of the public-private model CASA represents," Dallas CASA President and CEO Kathleen LaValle said. "They are truly invested in bettering the lives of Texas children, and they intuitively understand the powerful role of the community in caring for our most vulnerable children."
From 10 volunteers serving about 25 children in 1980, Dallas CASA has grown to more than 1,300 volunteers serving 3,118 children in 2017. As the need for trained volunteer advocates has grown as children are removed from unsafe homes, The Meadows Foundation has continued its commitment to and support of the most vulnerable members of our community.
Josh Shipp (pictured above), a former at-risk foster youth and now a recognized teen expert and youth advocate, will speak at the event. Josh's childhood was spent bouncing from foster home to foster home, until a handful of caring adults reached out to him. Now known for his TV documentary series and best-selling books, Shipp will bring his inspiring message that "every kid is one caring adult away from being a success story." His childhood experience and current work as a youth advocate illustrate the impact a constant adult like a CASA volunteer can have in a child's life. The award is named for Judge Harold "Barefoot" Sanders, Jr., a revered United States District Court judge for the Northern District of Texas, past Champion of Children Award recipient and a steadfast supporter of Dallas CASA.