By Ryan Meigs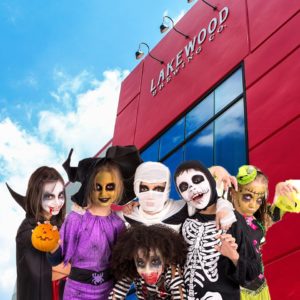 Lakewood Brewing Company is throwing a huge Halloween party for the community. Everyone is invited to Lakewood's Taproom & Beer Garden on Saturday, Oct. 20 from noon-9 p.m. to enjoy a day of beer, food, games and weird entertainment.
Wim Bens, founder and president of Lakewood Brewing Company, said: "Halloween has always been my favorite holiday. I love the fun and creativity, and our annual 'Let's Get Weird' party is always a great opportunity for our brewers to flex their creative muscles and create unique, one-off brews for the event."
The brewery will have a variety of free "weird" entertainment on hand, including a .5k fun run, face painting, wild bird viewings, psychic readings and a showing of "The Nightmare Before Christmas." 
This all-ages event does not require a ticket, so feel free to show up whenever the mood suits you. For more, visit lakewoodbrewing.com.