Paul Virgil Toler
Paul Virgil Toler was born March 16, 1946 in Pineville, W. Va. to Simon Pete Toler and Ethel Madline Toler. Paul served in the Army from 1967 to 1970, where he also served in the Vietnam War. He received medals for Military Merit and the Bronze Star. In 1971, Paul started an ice business. In 1982, he named the company Emergency Ice, which later grew to be the largest independent ice producer in Texas and one of the largest in the nation, with locations in Dallas, Waco and Austin. Paul employed thousands of people and blessed many lives.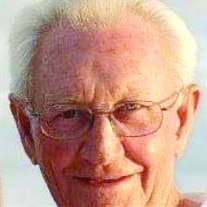 Paul is survived by his wife, Donna Toler of Holly Lake Ranch; his son Billy Toler and his wife, Karisa Toler of Dallas; his son Shane Toler of Fort Worth; his son Jason Toler and his wife Julia Toler of Royse City; his son Earl Toler and his wife Bonnie Toler of Dallas; his daughter Kristi Miller of Dallas; and his daughter Donnell Toler of Dallas. Paul has 13 grandchildren: Zachary Toler, Lauren Stroman, Kaylee Frieden, Jackson Toler, Karsten Toler, Kallie and Cayden Frieden, Conner Toler, Reya Toler, Hudson Toler, Elliott Toler and Collin Paul Toler. Great-grandchildren are Maddox Toler, Kynsler Toler, Pryceton Stroman, Daxton Toler, Parker Stroman and Tinley Toler. Paul is survived by many nieces and nephews and many friends. 
Paul is preceded in death by his mother, Ethel Toler; father Simon Pete Toler; brother Pete Toler; sisters Juretta and Judy Toler; and grandson Cole Frieden. 
He was always the life of the party and believed everyone deserves a chance. He had an infectious smile and strong presence that was a magnet of love and acceptance. Paul was known to hustle a game of golf and enjoyed the game in his free time. He made his profession of faith in Jesus Christ as his Lord and Savior, and his last words were, "I love everybody" with his arms opened wide. Paul will greatly be missed. To send flowers or a memorial gift to the family of Paul Virgil Toler, visit 
restlandfuneralhome.com.