THE DALLAS OPERA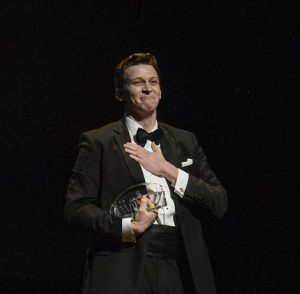 By Suzanne Calvin
The Dallas Opera is now inviting applications from talented opera singers from all 50 states and U.S. Territories for the Dallas Opera Guild Vocal Competition, scheduled to take place on Thursday, May 2, 2019 at 11 a.m. (the free semi-finals rounds are open to the public) and Friday, May 3, 2019 at 7:30 p.m. (finals round) in the Margot and Bill Winspear Opera House, AT&T Performing Arts Center in Dallas.
Applications must be submitted via YAP Tracker. The deadline for applications is 11:59 p.m. (Central Time) on Sunday, Nov. 18, 2018.
Participants in the 2018 competition took home prize monies totaling $18,500. The 2019 competition will offer similar rewards along with the chance to perform with a major orchestra and a world-class conductor in one of the most acclaimed opera houses in America. Visit DallasOpera.org for more information on the competition.