From Staff Reports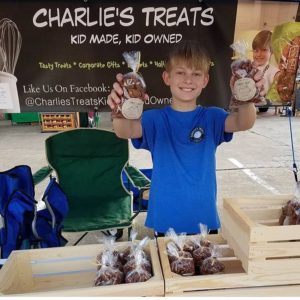 It's a popular new American tradition: after Thanksgiving (Nov. 22) and between the big box sales on Black Friday (Nov. 23) and the online retail sales on Cyber Monday (Nov. 26) comes "Shop Local Saturday — Nov. 24." Every year we set aside this special day to celebrate the independent, local businesses that are the backbone of our community.
When we "shop local" we get great products and services — the owners of local businesses often know their customers personally and are especially attuned to meet local needs; plus we also support our neighbors and help strengthen the economy of the White Rock Lake area.
A study by Economic Impact showed that for every $100 consumers spend at a local business, $68 remains in the local economy, but only $43 remains in the local economy when that $100 is spent at a chain store.
Another fun fact: independent, local businesses typically generate up to 80 percent of new jobs. Shop Local Saturday helps to encourage everyone to be customers at local businesses by, for instance, choosing to buy holiday gifts from neighborhood stores, dining at local restaurants and so on. The first similar event — known as Small Business Saturday — originated in Roslindale, Mass. in 2010.
It was sponsored by American Express along with the non-profit National Trust for Historic Preservation. You have the option to spend your money at independent, local businesses on this day rather than going to the big box retailers or chain stores.
The most effective way to support neighborhood businesses is to spend money at them rather than somewhere else. And your friends and family can do the same.