By Stacy Cary
Boy Scout Troop 68, sponsored by Highland Park United Methodist Church at 3300 Mockingbird Lane in Dallas, hosted their annual Court of Honor on May 13 in which four scouts earned the rank of Eagle, 33 scouts advanced rank and 20 scouts completed 116 badges from 48 varied categories. In addition, 15 Special and National Awards were presented to 22 young men. One of them, Dmitri Cary, earned all three Palms and the High Adventure Triple Crown.
Scouts who earn their Eagle rank must reach many goals, but the Eagle Project is a milestone culminating in years of learning to lead. 
This community project is researched, organized and lead by the scout and finalized in a detailed report, which is judged by a panel of adult peers. 
The following Troop 68 Scouts and their Eagle projects for 2019 are: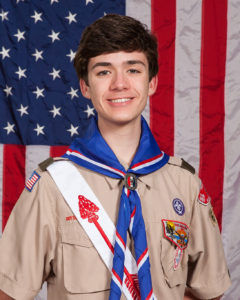 Eagle Scout Nico Zevallos, a rising junior at Highland Park High School and son of Pedro and Meredith Zevallos, decided his project should help Dog and Kitty City protect their animals. His team of scouts built a "roll bar" structure installed along the top of the dog pen fence.
Eagle Scout Collins Grushey is the son of Douglas Grushey and Krissy Grushey. Collins' love and appreciation for the theatre lead him back to the Dallas Children's Theatre Center, where he painted and constructed Super Hero-themed stage backdrops.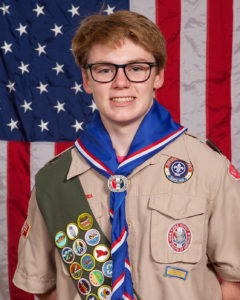 Eagle Scout John "Jack" Power attends Shelton and is the son of Kate and Will Power. Jack took on a huge landscaping project at Operation Kindness, a no kill shelter, enlisting many of his fellow scouts.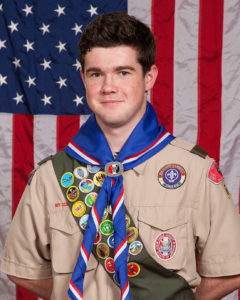 Eagle Scout Dmitri Nicholas Cary, a rising junior at Highland Park High School, is the son of Dave and Stacy Cary. He chose to help Dallas Medical City Childrens' Hospital because of the dedication of their doctors, nurses and staff to help save lives. The children's play area needed new toys, so Dmtiri and his scouts built two large toy chests and filled them with $800 of toys from money he raised.