By Roseanne Lewis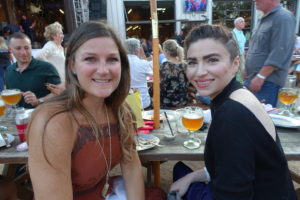 Dallas CASA's Young Professionals is hosting Voices for a Cause, a benefit concert on Oct. 18 to raise funds for Dallas CASA (Court Appointed Special Advocates). Featuring The Ray Johnston Band and opening act Signed Out, concert tickets include two drinks and light appetizers. 
Tickets can be purchased in advance online at dallascasa.org for $35 or for $40 at the door.
Dallas CASA Young Professionals is a group of volunteers who serve as an outreach, volunteer and fundraising auxiliary for the abused and neglected children served by Dallas CASA. The group's mission is to increase awareness for Dallas CASA while providing charitable and social opportunities for people ages 21 to 40. All children have the right to be safe. 
Dallas CASA trains community volunteers to advocate for the best interests of abused and neglected children. For many of these children, their CASA volunteer is the only consistent, caring adult during a frightening, uncertain time. In 2017, Dallas CASA's 1,314 volunteers advocated for 3,118 Dallas children. However, one out of four Dallas County abused children did not have an advocate. More volunteers are needed to serve all children living in protective care. Doors open at 6 p.m. The Rustic is located at 3656 Howell Street in Dallas.