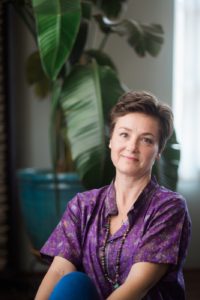 By Shelia Huffman
Construction is underway for a state-of the-art wellness center to open at Central Christian Church in Dallas. Renovations are taking place to turn the light-filled, upstairs space that looks out onto mature live oak trees and the one-acre dog park into a wellness center named Westside Wellness.
The project is headed up by program director Kirsten Joy Burch of Living Yoga.
Kirsten is a master teacher and yoga therapist who holds an impressive list of certifications in the practice of yoga, holistic services and lifestyle. A strong supporter of holistic medicine, Kirsten teaches traditional yoga, Ayurveda, meditation, Yoga Nidra and more. 
The wellness center will also offer classes in tai chi, diet, nutrition and counseling. 
The center will be open to the public. For more information, visit the church website cccdt.org or call the church office at 214-526-7291.