By Mark McKenzie
Faith in 3D, an initiative of Wilshire Baptist Church, will present a staged reading of selected scenes from Arthur Miller's classic drama, The Crucible, on Friday, March 24, and Saturday, March 25, at 7:30 p.m. in the church's Community Hall. The event is free and open to the public.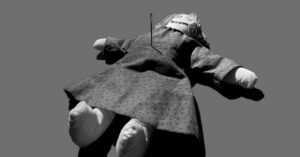 The cast includes Wilshire members ranging in age from 11 to 83. Wilshire member Nancy Poynter, who taught drama and led productions at Dallas's Lake Highlands High School from 1980 to 2000, is the show's director. The "3D" in Faith in 3D stands for drama, dessert and dialogue, and after the show attendees will enjoy a tasty treat and a moderated discussion of the themes of the play.
The Crucible was first performed on Broadway in 1953 and won that year's Tony Award for Best Play. Miller's classic drama is a partially fictionalized account of the 17th-century Salem witch trials of the Massachusetts Bay Colony. Miller wrote the play as an allegory to the anti-communist Red Scare propagated by Senator Joseph McCarthy in the late 1940s and early 1950s.
Director Nancy Poynter says, "Miller wrote the play with the 1950s House Un-American Activities Committee in mind, but like good literature, it has taken on a new application in modern times. I see it as an exploration of lying."
Wilshire began presenting live theater productions under the Faith in 3D name in 2015. Associate Pastor Doug Haney recalls, "We were searching for a forum that would promote theological conversation in a non-combative way. Wilshire had a long history of various sorts of dramatic enterprises. So we wondered if we might lure Nancy Poynter out of retirement to lead the effort. Thankfully she agreed." Haney notes, "I don't know of any other faith community producing plays of this caliber with the goal of helping people of faith consider where God is in all of this."
Past shows include adaptations of Amadeus, Inherit the Wind and Pompeii, a vaudeville-style musical about climate change. In 2021 and 2022, Faith in 3D adapted to COVID-19 restrictions by creating video productions of Anthony Clarvoe's plague-themed The Living (produced entirely over Zoom) and Carol Hall's musical, To Whom It May Concern.