From Dallas ISD Staff Reports
Akash Patel, Spanish teacher at Ignite Middle School and founder of Happy World Foundation Inc., is part of the elite class of honorees named to TIME's first-ever list of Innovative Teachers. This program highlights teachers from across the U.S. who are improving their field or making a difference for their students in a unique way. To compile this list, TIME reviewed hundreds of nominations and selected educators from public and private sectors who stood out for going above and beyond to improve student learning or solve a problem schools face today.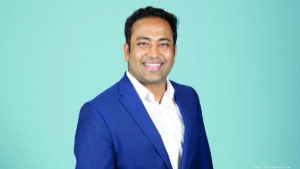 "I am very honored to be included in TIME's 2022 Innovative Teachers list," said Patel. "It is heartening to see the work I lead connecting my own Spanish classrooms in Dallas ISD with people worldwide via video calling now being replicated in thousands of classrooms across the country."
Patel was recognized for his work promoting global citizenship in schools and communities worldwide. Realizing most of his students had never been out of the United States, Patel — who speaks six languages and has traveled to more than 50 countries — sought to bring the outside world to his students by turning to technology. He tapped into his global network, eventually mobilizing more than 1,000 volunteers from 150 countries to participate in "mystery hangouts" and enable students to learn from speakers across the world. 
This turned into the Happy World Foundation, a global citizenship nonprofit that connects educators around the world. Happy World has also dedicated more than $100,000 to communities worldwide and made service-learning trips abroad possible for numerous students.