By David Mullen
You see it all of time in baseball. A hitter knocks a double into the gap, arrives at second base and points to the heavens. A player scores a run and extends two fingers skyward. Prior to an at bat, many hitters perform the "sign of the cross" before stepping into the batter's box.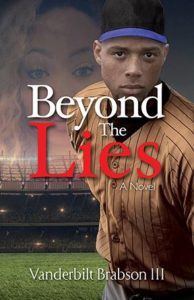 Prayer meetings in the clubhouse before and after games are commonplace. In interviews after a post-game victory, at award ceremonies and other achievements, players thank the Lord for their success. On planes and bus rides to future games, many teammates load up their audio equipment and listen to Christian music through their headphones.
Of the major amateur and professional sports, there is little doubt that baseball is the most religious.
Vanderbilt Brabson III was born in Knoxville, still lives there and graduated from the University of Tennessee. A conference speaker and writer, he's often featured in Ordinary People Magazine. 
He has recently released Beyond the Lines, a baseball book with religious overtones. He admits that he doesn't know much about baseball and didn't play the game because he grew up small in physical stature.
"My father was a baseball player," Brabson said. "He played on a lot of local teams. So he would take my brother and me to the ballpark. He also battled cancer when I was young. I learned a lot of things from him. And I have seen a lot of young people and athletes make bad decisions. But I always thought there was hope."
Before becoming an author, Brabson became a senior litigation consultant for the Tennessee Valley Authority. He also is a trainer in management and a regular conference speaker. His tone is spiritual. "I am a Christian," Brabson said. "Everything I talk about navigates toward the spiritual. That is my genre. Just like my books, I tend to gravitate toward a spiritual message." 
Now a prolific writer, within the past year Brabson released Beyond the Lies, If the Shoe fits: Spiritual Truths Illustrated in Great Stories and rereleased The Gatekeeper: A Novel. 
 Beyond the Lines chronicles the story of baseball up-and-comer Anthony "Missile" Morgan. He had everything going for him until he lost his father, who was his hero and mentor. He slipped into a downward spiral of booze and lies. His career and life were in serious jeopardy until he found a higher calling.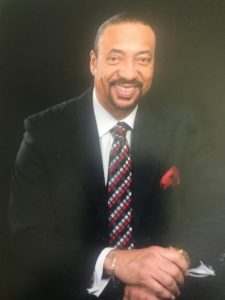 About the same time, Morgan's best childhood friend, Jesse Cartwright, was struggling with her own demons. She wanted to make something of her life, but circumstances erected one barrier after another in her path to move forward. Soon their paths grew apart and the emptiness in each of their lives deepened. 
Despite doing extensive research on baseball past and present, "I write about things I am really passionate about," Brabson said. "The spiritual lessons you can learn can take you from life's tragedies, its triumphs, its disappointments and its heartaches. They are a part of all, if not most, of our lives. Hopefully in doing so, I communicate a consistent theme and consistent message. So when we find those readers that share our passions, those readers will fall in love with books and with authors. They share the same passion that we do."  
Brabson's wife, Doretha, whom he wed in April 1981, is deceased. Together they had two daughters (India and Van'esha) and two sons (Vanderbilt IV and Joshua). "I had 35 years with my soul mate; the love of my life. She made me better and she gave me balance.
"Emptiness is to the soul what pain is to the body. It tells us something is wrong," Brabson (pictured) stated. "Beyond the Lies is a story about two hearts becoming one, realizing that life will never reach its fullest potential without experiencing it with one's true soul mate.
"At the end of the day, we have to ask ourselves that there has got to be more to life. 'I have the fortune. I have the fame. I have the power. I have the pleasure. But I am still iffy inside.' God can occupy a vacuum that only he can fill. Until we give him his rightful place, we just want to keep going back and forth, back and forth, saying 'there has to be more to life.' That is the message of Beyond the Lies." And Brabson uses baseball as his metaphor.