By David Mullen
Guard Nick Van Exel played for six NBA teams in 13 years, primarily with the Los Angeles Lakers, Denver Nuggets and Dallas Mavericks. With the Mavs, he played in 100 games and averaged 12.7 points and 4.3 assists per game. At 6-foot-1, he was not a rebounder, averaging less than 3 rebounds per game. His Dallas stats are a solid barometer of Van Exel's overall untenable playing career.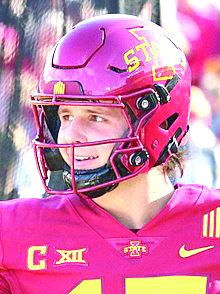 But Van Exel is remembered in sports history for a single turbulent comment more than his multiple statistical contributions to the game. 
His defining moment was while the Lakers were preparing for the final game of the 1998 NBA Western Conference Finals, which the Utah Jazz won 4-0. At the end of the Lakers' final practice and the team facing a sweep, Van Exel joined the huddle for the traditional hand clasp and "1, 2, 3, TEAM!" chant. But Van Exel rephrased the mantra into something that has long outlasted his NBA play.
Van Exel yelled "1, 2, 3, CANCUN!" While it seemed like Van Exel had given up on his teammates, players still giggled like schoolboys that had plunked their schoolteacher on the back of the head with a spit wad. Van Exel was traded in the offseason, but his words have lived on in perpetuity. 
After a Dallas Cowboys 31-14 victory over the hapless 8-9 Tampa Bay Buccaneers in a Super Wild Card game on January 16, Cowboys fans, players, coaches and ownership are yelling "Super Bowl!" once again. This is one week after Dallas was given last rights after being shellacked by a Commanders squad made up of Washington outsiders.
But if you listened in the distance, between the unsettling cannonball sounds from the pirate ship at Raymond James Stadium, you could hear the Tampa players quoting Van Exel and saying, "1, 2, 3, CANCUN!" 
Not to downplay Dallas. The Cowboys did a lot of things correctly. Quarterback Dak Prescott played in control, found steady tight end Dalton Schultz for two TDs and even had his highlight moment with a spirited fourth down run for a touchdown. Tampa couldn't control defensive supernova Micah Parsons, and the rest of the defense was opportunistic, even intercepting quarterback Tom Brady in the end zone, which has been his real estate for 23 years. Cowboy fans saw a lot to like.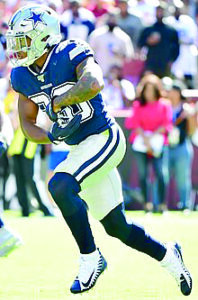 What the Cowboys and their faithful may not have seen is that Tampa had their travel bags packed full of bottles of Banana Boat SPF 30, swimming trunks, Imodium A-D and Spanish language dictionaries. Their uninspired play reeked of a team needing — and wanting — a vacation. The lack of a running game forced Brady to throw 66 times. The defense was slow, and Brady's offense was even slower.
The Buccaneers weren't planning to go to the Bay Area for a divisional playoff game. This team shouldn't have made the playoffs, let alone hosted a first-round game. Mentally, they were going to Cancun. It's as easy to see as "1, 2, 3."   
After facing the 45-year-old Brady, the Cowboys attention turns to 23-year-old rookie quarterback Brock Purdy and the San Francisco 49ers. Newfound enthusiasm aside, the Cowboys face a daunting challenge in beating the 49ers at Levi's Stadium in Santa Clara. San Francisco is the hottest team in football, winning 11 games in a row. Dallas played Monday night in Tampa, returned home and then heads out west for a Sunday, Jan. 22 game at 5:30 p.m. on Fox4. The 49ers beat the Seattle Seahawks 41-23 on Saturday, Jan. 15 in Santa Clara. In essence, the 49ers are getting a three-day, late-in-the-season advantage. The Cowboys are on a short week. Dallas must rely on playoff adrenaline and put the travel schedule behind them.
San Francisco opened as a 4-point favorite. Conventional wisdom is that a home team gets a 3-point advantage automatically. Using that rationale, the 14-4 49ers are only 1-point better than the 13-5 Cowboys. That's absurd. A lot of Vegas oddsmakers are drinking the Kool-Aid being served by Jerry "I am owner of the Dallas Cowboys" Jones.
Yet, with many skilled players, the Cowboys may be the only remaining playoff team that can beat the 49ers. There are three key areas that head coach Mike McCarthy and staff should focus on, and none of the attention should be on making successful extra points. Brett Mahar's four missed kicks were an aberration.
 As an aside, if you saw what McCarthy wore on the sidelines in Tampa, some kid in Dallas would like his pajamas back.
The Cowboys can win if they:
Feature Tony Pollard. Put egos and big contracts aside, use Ezekiel Elliott secondarily and get the ball to Pollard as often as possible. The 49ers have rarely faced a multi-skilled player like Pollard. They've cornered the market on those players with Christian McCaffrey and Deebo Samuel. No team is better at stopping runners like Elliott than San Francisco. Pollard provides an alternative because he possesses a lightening quick burst of speed. 
Throw the ball to Schultz. The Cowboys tight end gets open, makes catches and isn't flashy. The 49ers may be vulnerable to short passes over-the-middle if their defense is concentrating on putting pressure on Prescott and stopping Pollard. 
Don't let Purdy look pretty. Purdy may look like a young Tom Brady, but Parsons can make him look like Marcia Brady. If Parsons befuddles the 49ers offensive line and puts pressure on Purdy, he still has plenty of weapons at his disposal. A makeshift defensive backfield must then cover the dangerous wide receiver corps long enough for Purdy to get rattled. If the 49ers rely on McCaffrey, other linebackers than Parsons must limit his success. But it is critical to make Purdy feel uncomfortable and lose his confidence. 
There are other intangibles. Purdy has started seven games in his entire career. He has won all seven. Streaks must end at some point. 49ers tight end George Kittle must be stopped. 
Can the Cowboys stop Kittle and still keep tabs on Samuel, McCaffrey and WR Brandon Aiyuk?
The victor will face the winner of the No.1 seed Philadelphia Eagles (-7) and the New York Giants on Saturday night, Jan. 21 in the City of Brotherly Love. Dallas will know ahead of the 49ers game whether a win takes them to Philly for the NFC Championship game or has them tidying up AT&T Stadium to entertain the gang from New York. Either way, this is no time for the Cowboys to pack for the Yucatan Peninsula.