By Drew Eubank
The nonprofit AT&T Performing Arts Center announced that the ascent of the chandelier in the Winspear Opera House will be accompanied by new music created and performed by students at Booker T. Washington High School for the Performing and Visual Arts. The Moody Foundation Chandelier rises into the ceiling of the performance hall prior to each performance.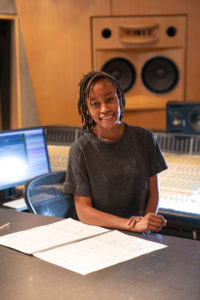 This popular tradition will now feature a composition called "The Lights Are Rising," which was composed by Booker T. Washington High School senior Damoyee Janai Neroes and recorded by the school's orchestra students. The project was created in partnership with and funded by the Center's naming sponsor, AT&T.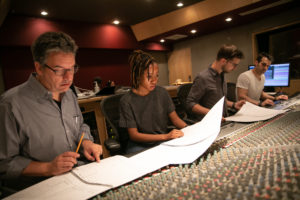 "That moment just before the show, when the chandelier rises into the ceiling, is something our patrons love to experience," said Debbie Storey, president and CEO of AT&T Performing Arts Center. "And given the Center's strong commitment to arts education, we're thrilled this music comes from young artists right here in our community."  
As audiences enter McDermott Hall, the Moody Chandelier's 318 LED acrylic light rods are extended in a tapered position with the longest rod stretching 40 feet. The chandelier is lifted just prior to a performance so that audiences seated in the upper balconies have an unobstructed view. Once fully recessed, the chandelier mimics twinkling stars in the night sky. The dramatic fixture is one of the most photographed and talked-about features at the center. The chandelier was named in honor of The Moody Foundation in 2013 following a $5 million gift from the Galveston-based foundation. The addition of the new music is perfectly timed as the AT&T Performing Arts Center is celebrating its 10th Anniversary this year.