By Shari Goldstein Stern
"The family of Carol Parker Gray was grateful to host the many long time East Dallas friends and Woodrow Wilson High School (Woodrow) alumni from the '50s at a special celebration of her life on June 23," said Cathy Nance, Woodrow '74. Cathy is the daughter of Woodrow's beloved alumna, Carol St. Claire Parker Gray '56, who passed away June 7 at her home in Garland.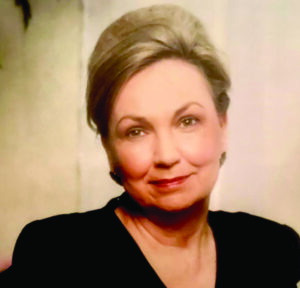 Cathy spoke of her mother's great courage. She added: "She had a wonderful sense of humor and a smile that could light up a room. I'm lucky to have had her as my mother."
"Carol was the ultimate cheerleader in all phases of her life. Always friendly to everyone, she always made them feel special," said Gail Ann McDonald about her dear friend. She was one of many to pay special tributes to their friend.
Barbara Adamson, Woodrow '56, had the creative idea to celebrate Carol's life with a memorial celebration at White Rock Lake. She chose Winfrey Point with careful thought. "We all have so many wonderful memories of Carol and the many dances we had there during the '50s. Many Woodrow alumni I reached out to still live in the Dallas/Fort Worth area," she said.
Adamson added: "Carol was a popular student and cheerleader at Woodrow and her classmates are in their early 80's. Many have indicated that they were ready to socialize again and looked forward to the opportunity to seeing their old friends while celebrating Carol's life."
Brenda Bishop Lockie had a lot to say about her lifelong friend: "We were both new students [at Lipscomb Elementary School] and the other girls had abandoned us in front of the mirror in the girl's bathroom. She was showing me her new 'Tangee' lipstick that our mothers didn't want us to wear." The girls became the best of friends. 
"Every boy in fifth, sixth and seventh grade wanted to be her boyfriend, and I was no competition. I loved all the sports, and she wasn't interested," Bishop said.
She added, "Carol was very friendly to everyone, outgoing, a winning smile and very bright. She excelled in everything. She was in many clubs, like Spanish, newspaper, camera, scholastic and library. She had great perseverance. She was determined to get a degree and triumphed at about age 50." 
The pair stayed in touch since their days at Woodrow and traveled for several years together through the U.S.
Carol was born in Monroe, La. on April 6, 1938, the daughter of Faye Lillian Outman Parker and Jack Madison Parker.
Burton Gilliam, Woodrow '56 had this to say about his dear friend: "She was such a tiny little girl and lady, but she had such a big, beautiful smile."
Carol's daughter Cathy said: "It doesn't surprise me that the Woodrow alums are so supportive of each other. No matter what age we are, we still care about our classmates."
"My memories of Carol are of her being the shortest in our class and having the nickname of 'Pokey,' spoken lovingly, of course. She may be gone but her memories will always be with me," commented Mary Alice Nechamkin.
Carol leaves behind her daughter, Cathy, Woodrow '74; and Carol's sisters Patricia Parker Ferguson, WW '52; and Nancy Parker Weldon, Woodrow '54 and many nieces and nephews. Carol's late sisters were Shirley Wagner, Joan Caldwell and Susan Miller.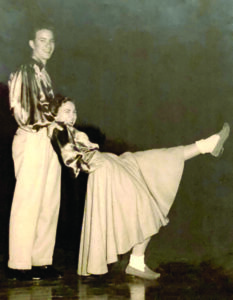 Kenny Dance said: "The only time I was glad to be 'short' was when I got to be Carol Parker's cheerleader partner at Woodrow. I knew who she was but getting to know what she was turned out to be one of the highlights of my life. I've made a list of her qualities, but the list is too long to name. A few of those attributes are loving, sweet, accepting and inclusive."  
The former cheerleader added, "We will always be partners."