On Sunday evening, April 30, Wilshire Baptist Church will present a concert of choral music to benefit the Grief and Loss Center of North Texas, a local nonprofit based at the northeast Dallas church. The concert, which begins at 6:30 p.m. in the church's Sanctuary, will also feature songwriter and recording artist Ken Medema (pictured).
Wilshire's Sanctuary Choir and a small orchestral ensemble will be conducted by Doug Haney in his last official event before retiring from his role as the church's music minister and associate pastor. Haney came to Wilshire in 2004.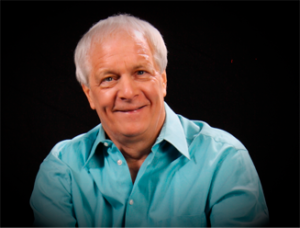 The concert will include excerpts from Gabriel Fauré's "Requiem" and Howard Goodall's requiem, "Eternal Light," among other choral works. Admission is free, and an offering will be received.
Guest artist Ken Medema has been writing songs and anthems since the 1970s and performs concerts and leads workshops, retreats, conferences and worship in many denominations. 
As a music therapist, his unique listening skills and ability to write music on the spot is great grist for the mill for his choral works, solo compositions and children's musicals. He continues a full-time schedule traveling 200 days a year.
The Grief and Loss Center of North Texas is a community 501(c)3 nonprofit organization providing free grief support and grief education for four-year-olds through senior adults. 
Founded in 1951, Wilshire Baptist Church is a justice-oriented, fully inclusive faith community with programming for all ages. In January, Wilshire welcomed Timothy Peoples as its fifth senior pastor, replacing George Mason, who served as pastor from 1989 to 2022. The church is located at 4316 Abrams Road, just north of Mockingbird Lane.