Happy New Year! With a new season upon us, District 3 is ready to reach new heights in teaching excellence, student success and community involvement.
Campus Teachers of the Year
Schools across Dallas ISD are honoring phenomenal teaching by celebrating their extraordinary campus teachers of the year. These teachers have 11.67 years of experience on average and a collective total of 2,768 years of experience. Additionally, eight of the teachers have more than 30 years of experience, while two of them have more than 40 years.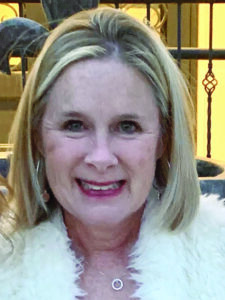 A special shoutout goes to Martha Turner Reilly Elementary School teacher Stephany Hale (pictured at right), who was selected as Campus Teacher of the Year for the fifth time in her career! For a full list of this year's recipients, visit www.dallasisd.org/campusteacheroftheyear. 
Championing robotics and 
computer science 
As technology continues to expand its digital impact on future generations, Dallas ISD recognizes the need to prepare students with the computational skills needed for the workforce. Several District 3 schools recently participated in Computer Science Education Week and continue to excel. 
Casa View Elementary School hosted an Hour of Code, where students practiced and engaged in coding for robotics competitions. Meanwhile, George W. Truett Elementary School's Tiger Robotics Team earned the VEX IQ Judge's Award at a Dallas ISD tournament. Well done, young engineers! 
2023 STEM EXPO
Dallas ISD is holding its 2023 in-person STEM EXPO on Feb. 4. The event, the largest STEM EXPO in Texas, is a chance for students and families to explore, design and create real-world STEM activities. The Dallas ISD STEM EXPO has more than 130 hands-on exhibits and serves as the culmination event for our district STEM championships. For more information and to register, visit www.dallasisd.org/stem.
Discover Dallas ISD 
Dallas ISD offers families more than 100 specialty programs and schools in addition to great neighborhood schools, and the time to decide which one is the best fit for your child is now. Applications are open through Jan. 31. 
If you or a family you know would benefit from additional support, the district will hold a virtual Discover event on Jan. 21 to help parents understand the application process for choice schools and explore the variety of programs available at each grade level. Learn more and register at https://www.dallasisd.org/choosedallasisd. 
Welcoming new principals and celebrating excellence
Join me in welcoming two new principals to District 3. Principal Nesha Maston is now guiding Sam Tasby Middle School, while Principal Crystal Cavitt is leading Jack Lowe Sr. Elementary School. I look forward to a successful year under their leadership. 
Congratulations also to District 3's two master principals, Ryan Bott of Bryan Adams High School and Vivian Chandler Fairley of Emmett J. Conrad High School. They are among the top 10 percent of Dallas ISD principals for the 2022-2023 school year.