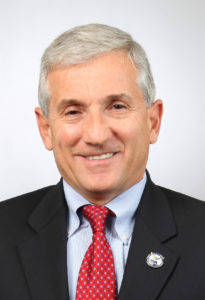 Back to school
It's time to sharpen your pencils because the first day of school for Dallas ISD students is Monday, August 20. Parents and students had the opportunity to visit their school and meet their teachers at the district's open house events this past week.
Open House Schedule:
Tuesday, Aug. 14 – Middle Schools
Wednesday, Aug. 15 – High Schools
Thursday, Aug. 16 – Elementary Schools
For times, parents were encouraged to contact their school as times vary per campus. Visit www.dallasisd.org/backtoschool for the rest of your back to school questions.
Reflecting on positive gains
It's going to be a great year for the district, and it is encouraging to reflect on the positive gains made in recent years. To fully understand the impact of our gains and the substantial growth of our educational opportunities, you only need to look back a few years to see the remarkable improvements.
Did you know the new STAAR scores show our student gains outpacing the state in 11 out of 12 categories? FYI, we tied in the 12th category.
Did you know that Dallas ISD has 228 schools and that fewer than five have been rated as "improvement required schools" by the Texas Education Agency? To put these gains in perspective, Dallas ISD had 43 improvement required schools in 2014. Every school in District 3 met the state accountability standards.
Did you know that in 2015, there were 31 schools offering the two-way dual language program? Fast forward to 2018, and we now have 56 two-way dual language schools across the district. Thanks to this popular learning opportunity, an increasing number of students are becoming bilingual and biliterate. District 3 offers this program at Bryan Adams High School, Edwin J. Kiest Elementary, Martha T. Reilly Elementary and Alex Sanger Elementary.
Did you know we have 25 collegiate academies where students can get an associate degree while still in high school? There were only five of these programs in 2015. District 3 offers the Bryan Adams Collegiate Academy partnering with Eastfield College and the Emmett J. Conrad Global Collegiate Academy partnering with Richland College. Best of all, these opportunities come tuition-free to students.
Dallas ISD student achievement is improving thanks to the hard work of our dedicated administrators and teachers, and you, the members of the community, who have entrusted us with the education of your children. As your board member, I pledge to work to earn your continued trust.
New principals
Please join me in welcoming six new principals to District 3: Ryan Botts to Bryan Adams, l Janeen Pantoja to W.H. Gaston Middle, Gloria Kennedy to Bayles Elementary, Rocio Bernal to L.L. Hotchkiss Elementary, Gerardo Hernandez to Edwin J. Kiest Elementary and Cecelia Criner to Lee A. McShan Jr. Elementary.
Upcoming calendar observances
August 26 Women's Independence Day/Women's Equality Day
September
Library Card Sign-Up Month
College Savings Month
Hispanic Heritage Month (Sept. 15 – Oct. 15)
3 Labor Day (no school) 
8 International Literacy Day
9 Grandparents Day
10-14  Education: Go Get It Week
17  Constitution Day