By Shari Goldstein Stern
Echo Theatre, one of Dallas' most beloved theatre companies, will begin its 2020 – 2021 season with a temporary leave from its gem of a venue, the Bath House Cultural Center. The building, located on the shores of White Rock Lake, will be closed for renovations and repairs for about three months. According to Bath House Manager Marty Van Kleek, "The renovation is the result of a 2018 bond election, which allocated $1.5 million to the facility!"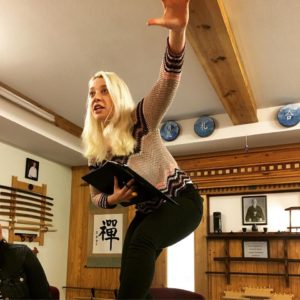 The location change is an opportunity for Echo, which features works by and starring women, to broaden its audience base while collaborating with other venues and companies representing a cross section of communities. The notion of inclusion will underscore the season.
Eric Berg, producing partner of Echo, explained, "Our [temporary] 'home' during the renovation is the Black Box Theater at Lochwood Library, 11221 Lochwood Blvd. Echo Reads' performances will be staged at Lochwood and other community venues. 
The plan is to be back in the Bath House by the fall of 2020 with the September opening of, "It's My Party." 
Echo Reads performances include "I and You" by Lauren Gunderson at the Half-Price Book Flagship store on Northwest Highway on Saturday, Feb. 15 at 7:30 p.m. and Sunday, Feb. 16 at the Lochwood Library.
On Tuesday, March 17, Echo will present a reading of "Do No Harm" by Anyika McMillan-Herod at the Lochwood Library and Wednesday, March 18 at the African American Museum at Fair Park, both at 7:30 p.m. This reading is by Anyika McMillan-Herod, directed by Vickie Washington, and co-produced with Soul Rep Theatre Company. 
Soul Rep will present a full production of the finalized script as part of their season. 
"The Great Lonely Roamer" by Christina Quintana will be read at the Lochwood Library Tuesday, April 21 and Wednesday, April 22 at Owenwood Farm, at 7:30 p.m. both evenings.
"Samsara" by Lauren Yee will be read Tuesday, May 15 at the Lochwood Library at 7:30 p.m. and Wednesday, May 20 at the same time. Wednesday's location is to be announced. 
"There is Evil in this House" by Natalie Nicole Dressel will be read at the Lochwood Library Tuesday, June 16 and Wednesday, June 17 at the Cathedral of Hope, both evenings at 7:30 p.m.
Kateri Cale will direct Echo's Spring Mainstage full production, Reina Hardy's "The Other Felix" April 9-25 at the Lochwood Library. 
For additional information about Echo Theatre's series of readings, call 214-670-8749 or visit echotheatre.org/readings.