From Staff Reports
East Dallas resident Brooklyn Kennett (11), won the national title of the USA SLICC Ambassador Jr. Preteen/Preteen 2023 at the USA Ambassador national pageant recently held at the Margaritaville resort in Kissimmee, Fla. The SLICC title stands for Success through Leadership, Integrity, Character and Confidence.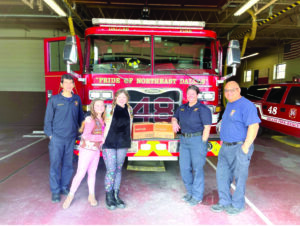 The USA Ambassador Pageant is a charity-driven organization that promotes the values of SLICC. The contestants were judged on their community service involvement and speaking ability through a self-defined video, their history of service in a binder showcasing their community involvement and their poise and confidence during the evening wear portion of the event. Additionally, Brooklyn was the recipient of her sixth Gold Presidential Volunteer Service Award during the USA Ambassador national pageant. This is the highest-level award for community volunteerism, and Brooklyn has completed more than 800 hours of service in her young life. Brooklyn started her own charity-driven platform in 2019 called Care with Flair, Champions for Kids in Need. Her focus is to help all kids feel happy, healthy and full. Her key accomplishments include packing more than 250 shoebox gifts for Operation Christmas Child, collecting and donating more than one million pop-tabs to the Ronald McDonald House Dallas and volunteering countless hours at Feed My Starving Children to help feed kids throughout the world. For more information, visit carewithflair.org.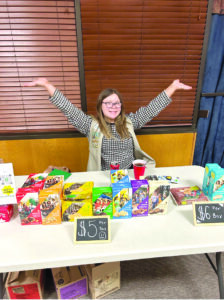 Outside of charity, Brooklyn enjoys Allstar cheer and is in her fifth year with Express Cheer Dallas. Brooklyn is also on the St. Patrick Catholic School cheer squad, enjoys performing in musical theater productions, and is a six-year Girl scout and a cookie boxes super seller. Brooklyn also plays piano and softball. As part of the USA Ambassador prize package, the SLICC winners will attend a mission trip to Puerto Rico in 2024 and will be afforded other opportunities, including walking in New York Fashion Week and attending a royalty cruise in the spring.