By Deborah Brown
The Greater East Dallas Chamber of Commerce (GEDCC) will host its 17th  Annual Economic Summit on Tuesday, Oct. 26, from 7:30 to 10:30 a.m. at the Lakewood Country Club. The Chamber, comprised of East Dallas community leaders and advocates, is thrilled to announce that this year's Keynote Speaker will be the CFO of Topgolf Entertainment Group  —  William Davenport. Bringing years of business experience and dedication to his career and the business community, Davenport will focus his discussion on his background, his career, and the growth of Topgolf Entertainment Group. Combining the East Dallas community's dedication to education, growth, the work force and development, this year's Economic Summit will center around the theme "Fun in East Dallas 2021."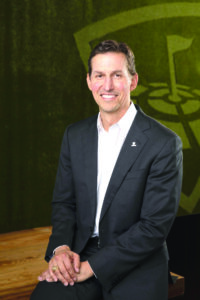 Hear from East Dallas City Councilmembers and featured speaker Steve Brown, Real Estate Editor of The Dallas Morning News, on topics surrounding the economic vitality of the Greater East Dallas community and this year's theme. 
Doors open at 7:30 a.m., and the program begins promptly at 8 a.m. The morning will include a seated breakfast, followed by speaker introductions and Q&A sessions. Throughout the summit, participants will hear from event sponsors and have the opportunity to network with East Dallas professionals. 
The 2021 Economic Summit Chair is Jacob Elliff with Elliff CPA, PLLC. 
Sponsorship Levels range from $1,500, $2,500 and $5,000. Host Tables are $500.  
To secure sponsorships online, visit eastdallaschamber.com, call 214-649-1773 or e-mail [email protected]. 
Advance sales of individual tickets are $65 and can be purchased online at eastdallaschamber.com or by calling 214-649-1773. Checks should be mailed to GEDCC at 9543 Losa Dr., Suite 118, Dallas, TX 75218.  
 Lakewood Country Club is located at 1912 Abrams Rd., in Dallas. For more information about this year's event, please call 214-649-1773 or visit Economic Summit.