Oct. 18, 1948 – Nov. 20, 2020
By Shari Goldstein Stern
A dear friend to so many, Harry Walker passed away at Presbyterian Hospital Nov. 20 from COPD. He was 72.  
A service was held at Restland Funeral Home Nov. 27, followed by a graveside service. Only 60 family members and friends could attend the service with COVID-19 pandemic safety protocols observed. The service was streamed online so that all mourners could join the occasion in real time. The recording will remain online through Feb. 27 at webcast.funeralvue.com/events/viewer/41387.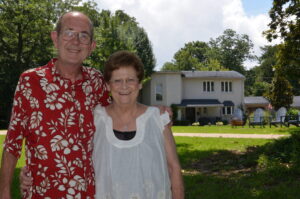 Walker, a graduate of Bryan Adams High School (BA) '67, was born in Lufkin, Texas. He grew up in Lake Highlands, where he attended Hexter Elementary and Robert T. Hill Jr. High. Walker made countless close friends at both, many of whom remained close throughout high school, college and for life.
Walker and his late wife, Ellen Tucker Walker (BA '67) who passed away in 2015, enjoyed their view of White Rock Lake from their Garland Rd. home. When one of  his many friends asked about any water sports, like sailing, fishing, biking or running at the lake, Walker said, "We just sit out in the yard and watch everyone else do it." 
When men in their 70s break down sobbing while speaking of their lost friend, Harry Walker, you know this man had a lifelong impact on them, deserving of a special, eternal place in their hearts. At Walker's memorial service, two of his dearest BA friends — Arnoldo (Naldo) Cavazos and Bryan Renfro — shared through their tears memories of their special friend, including many thoughts about his important position in the Annual Reilly Thanksgiving Invitational. Teammate John Frederiksen joked with the team that Walker's parents "paid me to get him in." 
Naldo was sure Harry would want him to call out more of his dear friends like Bill Burnett and Judy Ladenberger, Charlie Smith, Mark Tunstall, Michael Webber, Richard Parker, Bryan Renfro and Jay Rigby. He reminisced about the six-week jaunt through Colorado and San Francisco he made with Rocky Francis and Walker. He suggested that, when this pandemic is history, friends and family should "celebrate Harry with a get-together at Winfrey Point." He put out the word for Mickey Ashmore to pay for it.
Walker's son, Worthy, shared some favorite memories. Among the movies he enjoyed watching with his dad were "To Kill a Mockingbird," with its special relationship between a father and his children. He quoted from the Coen Brothers' "The Big Lebowski:" 
"He's a man for his time. He fits right in there." Worthy said that his dad's fitting right in everywhere explains his lasting friendships. "I'm proudest of my dad for, after some tough times, putting his life back together."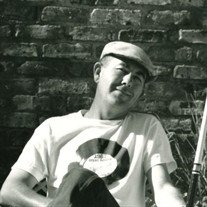 After losing his wife of 43 years, the widower moved to Little Forest Hills, where he lived independently in a neighborhood he adored.
Every family member and friend of Walker's talked about his thoughtfulness, laid-back style, willingness to help and long-term, loyal friendships. 
He was proud of his family. He treated everyone with dignity and respect. He was humble, usually dressed in jeans, a T-shirt and sneakers, and called himself an "old hippie."
Walker leaves behind daughter Michele Walker of Rowlett, son and daughter-in-law Worthy and Amy Walker of Plano, and his adored grandchildren: Payton, Sydney and Dean Walker. 
Walker is also survived by his sisters-in-law: Ann Marie Tucker (BA '65) of Dallas and Virginia Tucker Blomgren (BA '60) of Kingsland in the Texas Hill Country. "I am beyond sad. I miss Harry so much. He was my bro for four decades," said Tucker. He will also be missed by the last love of his life, his cat Arthur. 
Richard Parker (BA '66) said about his friend: "Harry Walker was a unique guy, though a bit of a walking contradiction: A true gentleman and yet often a silly jokester. A homebody who had traveled the world. A very sophisticated expert on the subject of British antiques and at the same time a lover of down-home Delta blues. A quiet and well educated intellectual who once sang hard rock and roll in a goofy proto-punk band.
"A conservative businessman who was a social liberal and supporter of all progressive causes," Parker continued. 
"A man who rarely laughed out loud but had an outstanding though discerning sense of humor. If you got a chuckle from Harry it felt equal to getting a roar of laughter from a crowd of people.
"Harry was one of my very best friends from our teenage years through today. As we used to say, 'Nobody doesn't like Harry.' He was the sanest crazy guy I ever met. He was simply the best."