Dotty Griffith
Food critic, accomplished author and former The Dallas Morning News and Katy Trail Weekly restaurant reviewer Dotty Griffith died on September 13. She was 71. The Terrell native battled pancreatic cancer and died at her East Dallas home.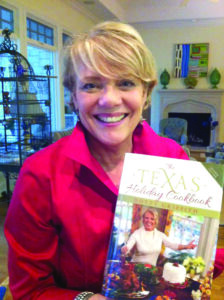 Griffith was born to Edward M. and Dorothy Koch Griffith in 1949 in Terrell, Texas. She went to Terrell High School and graduated from the University of Texas at Austin with a bachelor's degree in journalism.After studying at Southern Methodist University, she worked as a contributing editor at Modern Luxury Magazine. Griffith was the former public education director for the ACLU of Texas, and executive director at the Greater Dallas Chapter of the Texas Restaurant Association. She was also a restaurant critic, food editor, features editor and reporter for The Dallas Morning News. Griffith most recently wrote food columns for Katy Trail Weekly and worked as an adjunct professor of journalism at University of North Texas. 
In addition to writing for Katy Trail Weekly and The Dallas Morning News, Griffith wrote 12 cookbooks, taught food writing at UNT, was a champion for numerous social causes and an avid sports fan of her alma mater UT Austin. 
Griffith is preceded in death by her parents. She is survived by her son, Kelly Griffith Stephenson, and his wife, Jessica (Jess) Gilles, of San Antonio and their son, Griffith Philip Stephenson; daughter, Caitlin Stephenson Porto, of Kansas City and her  husband, Tom Porto, and granddaughters Isabelle Mary Porto and Genevieve Lee Porto; as well as Tom Stephenson and Sally Giddens Stephenson and their son, Jack, of Dallas.