John Allen Steger, age 70, passed away on Monday, September 10, 2018 in Dallas, Texas. Born January 26, 1948 in Dallas to Hugh Lynn and Maxine Wilson Steger, he graduated from Hillcrest High School and received his Bachelors in Forest Science from Colorado State University. After graduation John went to work at Weyerhaeuser Company in Washington State, where he met the love of his life Judy Marie Allison. Married in July, 1978 in Tacoma, Washington, they raised their family in Richardson, TX before moving to Grand Saline, TX, where they have lived for the past 20 years.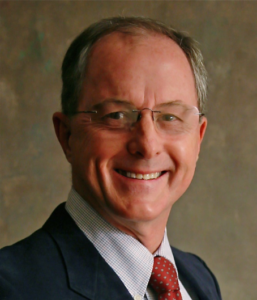 John devoted his life to God and his family. His boundless passion for the outdoors, camping and hiking and his uninhibited, infectious humor endeared him to all he met. John served his community on the Board of Directors for the Grand Saline Chamber of Commerce, through the Grand Saline Main Street Program, and as President of the Save the Pool Board. He was also active in the Main Street Baptist Church and Sunday School.
John was preceded in death by his parents Hugh and Maxine, and his stepdaughter, Sheila Marie Romane. He is survived by his wife of 40 years, Judy; son, Dr. John Ryan Steger and wife Rachel; daughter, Dr. Christy Lynn Franco and husband John; sister, Carol Ann Adams; grandchildren Whittaker, Juniper and Mackenzie; niece, Lori Heather Adams; and numerous other relatives and friends.
A memorial for family and friends will be held at 10:30 a.m. Saturday, Sept. 22 at Main Street Baptist Church, 313 N Main St, Grand Saline, TX with pastor Dr. Bruce Smilie officiating.
In lieu of flowers, the family encourages donations to support the Camp Grady Spruce program of the YMCA of Metropolitan Dallas, 601 N. Akard, Dallas 75201. John's passionate support of this outdoor youth camp continued throughout his lifetime and he served as counselor for many years and in the decades that followed as an active fund raiser. www.bit.ly/gradyspruce. Condolences may be sent through the online memorial page: www.bit.ly/johnstegermemorial.