By David Mullen
Most professional sports All-Star Games have lost their shine. NFL, NHL and NBA All-Star Games are no longer a boon for TV ratings, reaching the point where formats have been altered in search of viewer interest.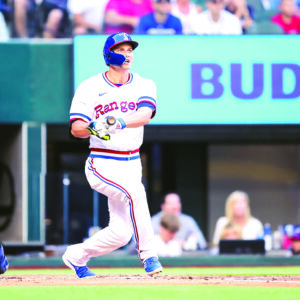 Since the initial NFL All-Star Game in 1939, the game has been modified many times. Once known as the Pro Bowl, the game matched American/Eastern Conference against National/Western Conference stars. Following the AFL merger in 1970, the game became the AFC–NFC Pro Bowl. From 1980 to 2009, the game was played at Honolulu's Aloha Stadium as an incentive for player participation. 
The current event, played in Las Vegas in February one week before the Super Bowl, has been reduced to a skills competition and a flag football game. The players seem as disinterested as the fans. 
From 1947 to 1968, the NHL All-Star Game pitted the defending Stanley Cup champions against All-Stars from other teams. With expansion in 1969, the league selected players from the Wales/Eastern Conference against the Campbell/Western Conference. Since 2015, the game became a round-robin tournament between divisions.
The 2023 NHL All-Star Game, played on a Saturday, averaged 1.5 million viewers nationwide. The broadcast competed against an American Automobile Association infomercial and some show promoting an anti-aging skin cream.
Remember when the 2010 NBA All-Star Game was played before a basketball game record 108,713 fans at Cowboys (not yet AT&T) Stadium in Arlington? Neither do I. 
The NBA All-Star Game is now a three-day weekend each February featuring events, exhibitions and musical performances. 
There is also a contest featuring top players shunning defense for slam dunks and three-pointers. In the 2023 game, Team Giannis (Antetokounmpo) beat Team LeBron (James) 184-175.
Coach of Team Lebron, Denver Nuggets head coach Michael Malone, said, "It's an honor to be here. It's an honor to be a part of a great weekend, great players. But that [was] the worst basketball game ever played."
The 2023 MLB All-Star Game is Tuesday, July 11 at Seattle's T-Mobile Park. While still an exhibition, It remains the only professional sports All-Star Game with any credibility or fan interest. It even preserves the nostalgic moniker of "Midsummer Classic." While calling the game a "classic" is a stretch, it still has provided memorable moments. 
The first All-Star Game was held in 1933 at Chicago's Comiskey Park. Chicago Tribune Sports Editor Arch Ward created the game as part of the 1933 World's Fair. It's been played ever since, except for 2020 due to the COVID-19 pandemic. 
On July 10, 1934, at the Polo Grounds in New York City, N.Y. Giants pitcher Carl Hubbell struck out future Hall of Famers Babe Ruth, Lou Gehrig, Jimmie Foxx, Al Simmons and Joe Cronin in succession. Today, it still ranks among baseball's best pitching performances.
In 1970, Pete Rose bowled over catcher Ray Fosse for the winning run in the 12th inning at Houston's Astrodome. President Richard Nixon threw out the first pitch, and the NL's Tom Seaver and AL's Jim Palmer opened the game with three shutout innings.
One year later at Tiger Stadium, the NL's Johnny Bench, Henry Aaron and Roberto Clemente and the AL's Reggie Jackson, Frank Robinson and Harmon Killebrew all homered in the AL's 6-4 victory. All six players were later inducted into Baseball's Hall of Fame. Jackson's homer hit the electrical transformer on the right field roof and is considered one of the longest home runs ever hit.
Sometimes, defense wins out. In the 1979 All-Star Game played in Seattle's Kingdome, in consecutive innings, outfielder Dave Parker gunned down Jim Rice at third base and Brian Downing at home showing off a cannon-like arm. At Milwaukee's Miller Park in 2002, outfielder Torii Hunter made the greatest catch in All-Star Game history, robbing San Francisco's Barry Bonds of a home run in the first inning. Two innings later, Bonds would homer off Roy Halladay.
The last time Seattle hosted an All-Star Game was 2001. Cal Ripken Jr., voted in as a starting third baseman, was told to switch positions by shortstop Alex Rodriquez upon running out onto the field in the top of the first inning. Ripken later homered and was the game's MVP. It was a baseball memory I will never forget. I was at the game.  
In 2003, at Chicago's U.S. Cellular Field, L.A. Dodgers closer Eric Gagne was amidst a Cy Young Award-winning season, converting 55 of 55 save opportunities. Brought in to save a two-run NL lead, Gagne gave up an RBI single to Arlington native Vernon Wells and then Rangers third baseman Hank Blalock pinch-hit a two-run home run leading to an AL 7-5 win.
The 2023 Texas Rangers have four starters on the All-Star team for the first time in franchise history. 
Catcher Jonah Heim, second baseman Marcus Semien, third baseman Josh Jung and shortstop Corey Seager were voted in by fans. Pitcher Nathan Eovaldi and outfielder Adolis Garcia were selected as reserve All-Stars by current players and the Commissioner's office. 
Some East Coast baseball fans show unmitigated ignorance when they say they aren't familiar with certain players because West Coast night games start too late. Watching Shosei Ohtani, Mike Trout, Mookie Betts, Highland Park's own Clayton Kershaw, Juan Soto, Arizona rookie Corbin Carroll, the defending World Champion Houston Astros and the first place Rangers is worthy of brewing a cup of espresso. 
Including those programming games at the MLB Network or ESPN, some will be surprised that great baseball is being played by great players out west. Baseball doesn't begin and end at Yankee Stadium or Fenway Park. 
MLB's All-Star Game is a showcase for baseball's finest players, including those often playing in the Pacific Time Zone. It remains the only league All-Star Game worth viewing. The stars will shine at 5 p.m. in Seattle and 7 p.m. in Dallas. Even at 8 p.m., East Coast fans will stay up to watch.