From Library
Staff Reports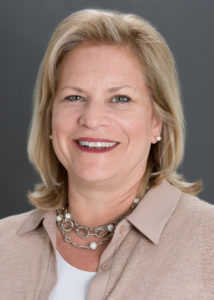 Mary Wilonsky (pictured at right) has been named executive director of the Friends of the Dallas Public Library (FODPL), the nonprofit, nonpartisan organization that advocates for the 29-branch library system and supports its programs. The organization's board of directors appointed Wilonsky, who had served as interim executive director since last fall, when Kate Park left to join the Fort Worth Museum of Science and History.
"I am so excited that Mary Wilonsky has agreed to serve as Executive Director of the Friends," said Patti Clapp, FODPL's president. "She has continued to move the Friends forward, and we look forward to continued growth and progress under Mary's leadership."
Wilonsky, a native of Miami, Fla., majored in art history at Newcomb College. She began her career as an advertising account executive with the New Times newspaper chain and rose to be publisher of its Los Angeles edition. She moved to Dallas in 1997 and was an executive with the Houghton Mifflin publishing company.
After years of volunteer positions, she was appointed by Mayor Mike Rawlings to the city's Municipal Library Board in 2012, and subsequently joined FODPL as an executive assistant.
"I am honored to have been selected to lead this organization during this exciting time," she said. "The future for FODPL and for our library is bright and getting brighter. There is still a lot of work to do, and we will stay vigilant about library funding, facilities and resources."
The Friends organization was founded in 1950 to marshal public support for the library and raise money to augment city budgets for facilities and programs. FODPL recently concluded a $1.5 million fundraising campaign to complete renovations of the J. Erik Jonsson Central Library.
"We will continue to work closely with (Director of Libraries) Jo Giudice, her staff, the Municipal Library Board and the branch Friends groups on new programs and initiatives with an eye on strategic planning and development," Wilonsky said.
Wilonsky, her husband Robert and their son Harry live in Dallas.