By Shari Goldstein Stern
A dedicated family, faithful clientele and devoted neighbors lost their husband, father and friend, Sergio, when he passed away suddenly from complications of an infection on Saturday, Oct. 10. He was the owner of Sergio's Jewelry, which has been a Casa Linda staple since 1997. Prior to that, the luxury jeweler was located on Ferguson Road since 1987. "We've been in the area a long time because all of our customers are so loyal. And everyone in the store feels like family," Sergio's wife of 45 years, Jeannie, said.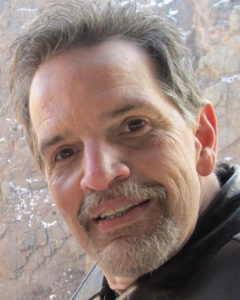 While the store offered entirely high-end fine jewelry most of those years, some fashion pieces made it into the displays, and the fashion jewelry trend and market showed up. That niche has worked seamlessly for the highly reputed fine jewelry business. 
Sergio came to America as a young child from Camaguey, Cuba. His family left due to Fidel Castro's rise to power. They lived in Newark and then Florida before settling in the Dallas area in 1983.
The couple met in high school in the Dallas area, where they married and settled in. They made their home together for 45 years, celebrating their anniversary the week before Sergio's death. 
In the 1980s, Sergio was a mechanical designer with the Gardner Denver Company working with engineers on offshore oil rigs. When he was laid off, he converted an entire bedroom in their home into his workshop, where he created jewelry all day. He sold his hand-crafted jewelry at an Oak Cliff flea market and at Wynwood Bazaar.
Three employees have a long tenure with Sergio's: Kahl, Roman and Gloria, which is something rare in retail. They are like part of the family and, in fact, Jeannie's brother Billy recently went to work at the store. In 2010, the Dallas Observer named Sergio's the Best Jewelry Shop in Dallas.
"Sergio and I had been together 24/7 for the last 36 years. Sergio went to work one day and passed away the next. Kahl and our family are committed to carrying on his legacy. At Sergio's, while grieving for however long it takes, it will become business as usual. Jeannie said, "We want our neighbors and customers to know that our store and family tradition will continue, and we look forward to seeing you all back at the store."
Sergio's has served many second and third generations of families in its 37 years. "They trust us, so they become loyal customers. Recently, we had a couple shopping for their bridal ring set. The bride was the granddaughter of two generations of customers before her," Jeannie said.
Benny Zeqiri was Sergio's neighbor at his Lovers Pizza and Pasta Restaurant for years before his recent move to his current Garland Road location. He was stunned to learn about his friend's death. He said sadly: "Seeing Sergio and all his family working together is so nice. They are always nice people to work with. There were never any issues. They were very good neighbors."
"My 93-year-old friend said 'people tell you that you'll get over it with time. But that's not true. You never get over it,'" Jeannie said.
Sergio will be missed by his beloved wife, Jeannie, son Kahl, and his wife, Lisa, and grandchildren, Konnor and Katelyn. He also leaves behind his sister, Allison and her husband, Maisel; brother Ronnie and his wife, Robin; and brother, Milton, and his wife, Edna. Several nieces, nephews and many friends and neighbors will also miss Sergio. Services are scheduled for Saturday, Oct. 26, 2 p.m. at New Hope Funeral Home, 500 South US Hwy 80 in Sunnyvale, Texas.