Welcome to Shop the Rock!
Community Counts! Keep it Local!
Shop the Rock is a list of family-friendly, locally owned businesses in East Dallas. Click on the banner above to find business hours, addresses and telephone numbers, discounted prices, current occupancy restrictions or requirements, and
direct links to our
Shop the Rock advertisers.
Happy shopping!

CITY VIEW ANTIQUE MALL
Cottage to Castle – Serving Dallas since 1990.
Open Daily for everyone wearing a mask.
Look what you can do with Annie Sloan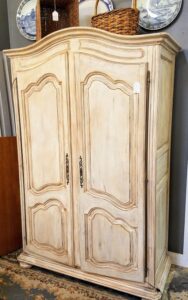 Chalk Paint! Update those old boring pieces with a fresh color and some wax. Now that Spring is around the corner what better time to refresh a few things! Discover offerings from 65 dealers specializing in American and French Furniture, Art, Jewelry, Antique Decorative Accessories, Chandeliers, Collectibles
6830 Walling Ln. – off Skillman @ Abrams,
behind "Jakes"
214-752-3071, cityviewantiques.com
Follow us on Facebook, Instagram
Authorized Stockist of Annie Sloan®
Chalk Paint®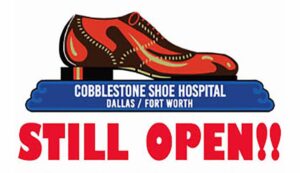 COBBLESTONE SHOE HOSPITAL
Serving Dallas and the White Rock Lake area for more than 25 years!
Across from Mockingbird Station
Repair Specials Have Arrived!
• For the 1st time Ever: $5 off Sole Protectors
• Half-price Heels! – No Limit – Men's & Women's shoes
• $10 OFF Men's Full Sole & Heel replacement (Leather and rubber)
• 15% OFF ALL Purse Repairs
To redeem: Show our Store Manager that you are following us on Facebook/Instagram or show this website when you drop off your shoes. Offer valid for drop-off only.                      Heel Repair & Sole Pro Special may be combined.
HURRY! Offer ends Sat, May 16, 2020.
Hours: Mon – Fri: 8 am – 6 pm; Sat: 9 am – 4 pm
5340 E. Mockingbird Ln, 75206, 214-824-7463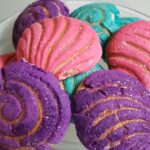 DEL NORTE BAKERY
Authentic Mexican Breads and Pastries Since 1989.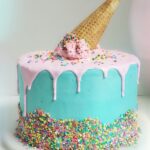 Famous Tres Leches Cakes, sweet bread, cookies, fruit-filled turnovers, wonderful cakes for all occasions.
Also: Tamales made on the premises.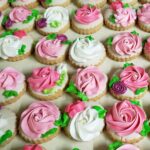 Come early they go FAST!
Hours: Mon – Sat: 7 am – 6 pm;
Sun: 7 am – 1 pm
Find us on Facebook
5507 Lindsley Ave., 75223
214-821-0061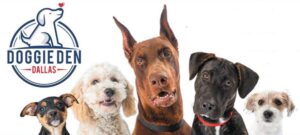 DOGGIE DEN DALLAS
Serving our East Dallas Neighbors for more than 22 years!
Your Pets' Health and Well-being are ESSENTIAL! We are Open for Bathing, Grooming, Daycare and Overnights with Curbside Service!
OVERNIGHT CARE in our Studios or Luxury Suites with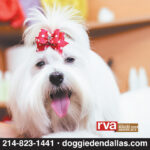 Daily Activity Packages for playtime with friends.
10K sq. ft. INSIDE with Canine Mats
7k sq. ft. outside with Canine Grass
6444 E. Mockingbird Ln. @ Abrams Rd., 75214
214-823-1441 • DoggieDenDallas.com
Tours Available Daily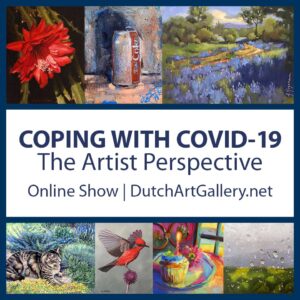 LOCAL AND NATIONAL ARTISTS CUSTOM FRAMING
WE'RE OPEN!
OPEN BY APPOINTMENT
LIMITING CAPACITY
Taking framing orders and art sales following pandemic protocols.
ONLINE ORIGINAL ART SHOW
COPING WITH COVID-19
The Artist Perspective
To Visit the Gallery, Schedule Your Appointment!
TUES-SAT 9:30AM TO 5PM | CLOSED SUN-MON
GALLERY PHONE: 214-348-7350
10233 Northwest Hwy #420, Dallas, TX 75238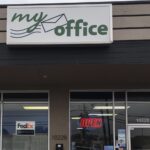 MY OFFICE
Lake Highlands' one-stop shop for all
your office, home, school & mailing needs.
New at My Office!
Why rent a PO Box when you can get so much more
with our mailbox services.
We offer you a real street address, a secure location for storing your packages, a text or email to let you know when mail arrives and NOW convenient 24-hour access!
And an added bonus for you… our friendly, helpful staff.
Sign up this month for a year & get your 1st month free!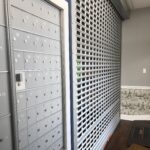 We want to be Your Office, too: • Mailboxes • Copies
• Scanning • Fax • Shipping • Packing • Wrapping
• Printing: business cards, letterhead, posters, U name it!
• School supplies and books.
We're more than just your shipping store!
Mon – Fri: 10:30 am – 5 pm; Sat: 10 am – 2 pm
10228 E. Northwest Hwy., 75238
www.myofficelh.com • 214-221-0011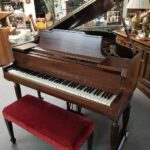 PICKER'S PARADISE
A Warehouse of Estate Liquidation Treasures
For everyone's protection, we require that you wear a mask in the store while shopping. We also have, and require, hand sanitizer and gloves at the front door for you to use. This is for your protection. Maximum 10 people (including children) in the store at one time.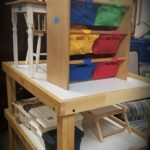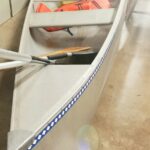 During the past month, we have continued to perform liquidation and stocking, so the store is packed with new items, including a baby grand piano, a 17′ canoe, home decor & collectables, appliances, and more!
Tue – Fri: 10 am – 6 pm; Sat: 10 am – 5 pm
Please call this week to schedule your shopping time!
916 Main St., Garland 75040 • 214-536-0044
We can't wait to see you!!!
Pickersparadise210.com • Follow us on Facebook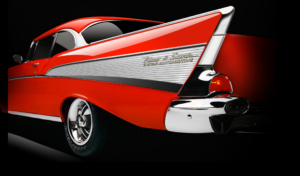 RICO & SONS 5 STAR AUTOMOTIVE
A Winning Combination for Your Car Care!
Family owned in your Neighborhood.
The Only ASE Certified repair shop in Dallas-Fort Worth.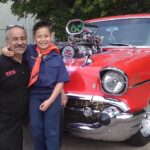 Over 40 Years ASE Certified Master Technician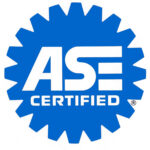 Hours: Mon – Fri: 8 am – 6 pm;
Sat: 9 am – 3 pm
Call us today:
214-221-7426
RicoAndSons.com
9870 Plano Rd., Dallas 75238
Tell us, "I found you in White Rock Lake Weekly."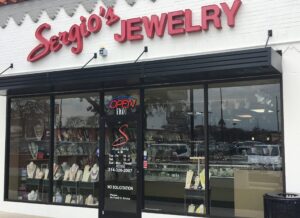 SERGIO'S JEWELRY
Sergio's is a full-service neighborhood jewelry store.
We appraise jewelry and coins. Our specialty is Custom Designs – we use CAD software and a 3-D wax printer.
We use a Laser welder for repairs on antiques, eyeglasses and other delicate items. All jewelry repair is done on site.
We replace batteries and repair watches.
While-you-wait repair service is available.
Required: Everyone must wear an acceptable face mask.
Temporary hours; Tue – Sat: 1 pm – 6 pm
170 Casa Linda Plaza
SW corner of Buckner Blvd. at Garland Rd. 75218
[email protected]
Call 214-320-2007 • Text 469-999-3338
THE JOINT…THE CHIROPRACTIC PLACE
Our mission is to improve quality of life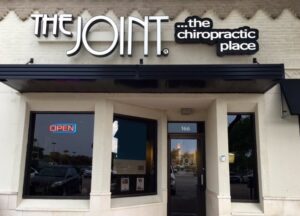 through routine and affordable chiropractic care.
Chiropractic is more than just a solution for back pain, it's key to a healthy lifestyle. We make regular chiropractic care an affordable and accessible part of your everyday routine.
In a friendly setting. No appointments. No insurance required.
Masks are required. Each patient is screened.
No more than 2 patients in the office at one time.
Mon – Fri: 10 am – 7 pm; Sat: 10 am – 5 pm
7150 Skillman St., #130, 75231, 214-617-9460
www.thejoint.com/texas/dallas/lake-highlands-28027
9440 Garland Rd., #166, 75218, 972-737-1975
www.thejoint.com/texas/dallas/casa-linda-28074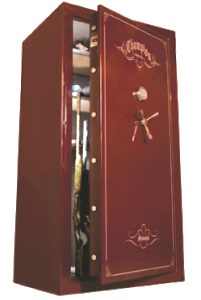 THE SAFE COMPANY
Sales and Servicing of Safes since 1989
Home Safes: Hollon and American Security.
Gun Safes: Champion, Superior, Graffunder and American Security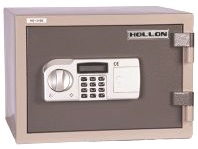 Used TL15 and TL30 High Security safes.
Expert delivery & installation
Visit our Showroom at
614 Easy St., Garland 75042
972-272-9788, www.TheSafeCompany.com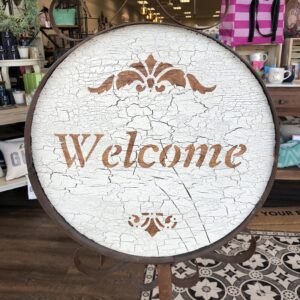 THE STORE IN LAKE HIGHLANDS
Women's Apparel & Gifts
The Store in Lake Highlands is open for retail shopping with modified business hours.
Monday — Saturday, 10 am – 4 pm
We ask customers shopping inside to please wear a mask.
Call or email us at
214-553-8850
or
[email protected]
for virtual shopping with curbside pickup or delivery within the Lake Highlands area.
9850 Walnut Hill Ln., Suite 226, 75238
THRYV ORGANICS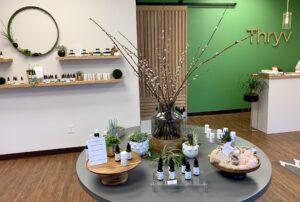 Premium CBD Store
They are what they say they are. Premium.
Owned by two East Dallas women, Stacie Czech and Kristi Kelley, Thryv Organics IS the real deal. Their products may help you with sleep, anxiety, pain, stress, depression, exercise recovery, and more. They carry pet products, too.
All products are 100% USA grown and organic.
Temporary hours: Mon – Sun: Noon – 5 pm
9219 Garland Rd., #1105 • 214-785-6604 • thryvorganics.com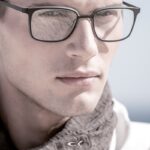 TOM BARRETT OPTICAL
Prescription eyewear & sunglasses since 1981!
Tom Barrett Optical has been providing outstanding eyewear for more than 30 years.
The latest designer frames plus classics of yesterday make
Tom Barrett Optical the premier source for eyeglasses in the Metroplex. Our knowledgeable staff will help you create that "just right look", with the finest quality products.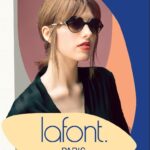 From specialty eyewear for sports, sophisticated sunglasses for the convertible to stylish frames for everyday wear, Tom Barrett Optical should be your next destination for style, fashion & the quality in eyewear you've come to expect.
Shopping by appointment: call 214-368-0170
Repairs and adjustments: drop by, no appt. needed.
Appropriate face covering is required.
5500 Greenville Ave., Suite 222 in Old Town
Mon – Fri: 10 am – 6 pm
www.tombarrettoptical.com • 214-368-0170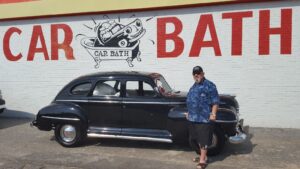 WHITE ROCK CAR BATH
Serving the area since April 2, 1957 … more than 60 years!
Vacuum, Wash, Dust and Dry
Treat your vehicle to washing and detailing!
Mon – Sat: 9 am – 5 pm
(weather permitting)
10229 Garland Rd., 75218
214-328-1277