By David Mullen
On Sunday, September 3, 2000, the scorching heat and the Philadelphia Eagles put the Dallas Cowboys in a real pickle.
In the season opener at Texas Stadium, the 3 p.m. kickoff was exacerbated by the 109-degree temperature on the artificial playing surface. A record high for September 3 was registered at nearby DFW International Airport. Even the hole in the Texas Stadium roof provided no relief from the searing sun, just free access for El Sol to turn the synthetic turf into a bed of hot coals.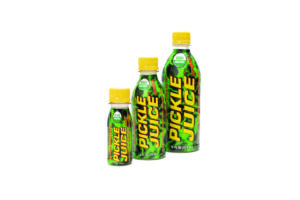 Dallas had the advantage of wearing their home white uniforms, while the Eagles were clad in dark green. There appeared to be no other decided advantage entering the game. Philadelphia was 5-11 in the previous season. 
The Eagles recovered the opening onside kick and, led by quarterback Donovan McNabb, marched down Hell's Highway with a nine-play, 58-yard drive leading to a touchdown. Dallas QB Troy Aikman was sacked twice in the Cowboys' initial drive. The Eagles never let up and led 24-6 at halftime. 
As the game played out, Dallas players were being lost to dehydration and muscle cramps. The game was no sweat for Philadelphia, destroying the shriveled-up Cowboys 41-14. Was there some miracle elixir that gave Philadelphia a fair advantage? It turns out there was. 
Pickle brine.
After the game, the players credited Eagles athletic trainer Rick Burkholder. He told the players to drink pickle juice before the game to stay fresh as it was better than water at retaining electrolytes and staving off cramps. As the Cowboys were reeling, the Eagles were rocking.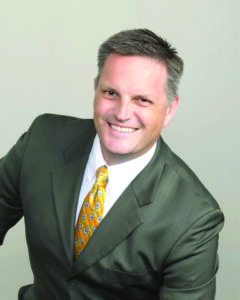 Certainly, the Eagles training staff must have uncovered some ancient secret. "Not really. September 2000 is when the benefits of pickle brine became common," said Filip Keuppens, executive vice president of the Mesquite-based Pickle Juice, the only product on the market scientifically proven to stop muscle cramps. "The original founders of this company started by packaging pickle brine. It was a folk remedy back then.
"Fast forward to 2010, and a group out of BYU led by Dr. Kevin Miller did a study on a bunch of remedies and discovered that pickle brine helped muscle cramping, but thought it was sodium related," Keuppens said. NFL players had been taking salt tablets on hot days for years. The study further revealed that it was the benefits of the acetic acid in the pickle brine, not the sodium, which stopped cramping. 
Keuppens, who has played and coached rugby for decades, felt that a market existed to help anyone from pro athletes to weekend warriors that experienced painful muscle cramp. With the benefits of the pickle now proven, what about the perception? 
"We are very unapologetic about the flavor of our product," Keuppens said. "We joke about it. People are like, 'I hate pickles.'" And I say, "Well, what do you hate more, cramps or pickles?"
Keuppens was born in Belgium "We are known for four products: chocolate, lace, diamonds and beer. We went without a government of 536 days, and nobody really cared. But the breweries went on strike, and everyone was up in arms." 
After his father took a job with the International Monetary Fund, Keuppens and family moved to Washington D.C. when he was 7. When his parent split, Keuppens went back and forth between the U.S. and Belgium. Dreams of becoming a pro skier vanished, and he ended up in graduate school at prestigious Rochester Institute of Technology (RIT) in Western N.Y. studying hotel management and economics. "It [RIT] catered to my method of thinking — very technology forward — and I got some experience in chemical-based food sciences which, ultimately, led me to this."
Jobs at Heinz, Warner Bros. Entertainment, 20th Century Fox and several management consulting assignments gave Keuppens varied experience, particularly in consumer package goods, and a move to Dallas. "In 2015, a friend of mine approached me and said, 'My dad has this side business, and he wants to make it bigger. Would you talk to my dad about pickle juice?'
"It was sort of a garage business with about $250,000 in sales," Keuppens said. "We put this partnership plan together and I told them that in five years I could make this a $5 million business in exchange for some equity and covering expenses. We did it in three and have been booming since." After "throwing everything out and starting over" including a product reformulation, Pickle Juice now boasts more than $10 million in annual sales and is available at more than 15,000 locations.
According to industry tracker statista, Gatorade, Powerade and the rest of the sports drink category sold about 1.5 billion 192-ounce cases in the U.S. in 2020. Pickle Juice doesn't try to cut into that market.
"We really stay on brand," Keuppens said. "It is on our business cards. It's on everything we do. We stop muscle cramps. That's it. [Pickle Juice] happens to contain 10 times more electrolytes than the common sports drinks without the sugar. But we do one thing better than anyone in the world. We stop muscle cramps." Pickle Juice is made with 100 percent natural ingredients, is USDA organically certified and has no caffeine. 
"We like to think we are the only brand in the category because we own the trademark and the name Pickle Juice," Keuppens said. "Everything else is just brine. When you think about it, there is no such thing as pickle juice. Who's juicing pickles? It was a name we, actually my predecessors, went with because the flavor profile — driven by the functional ingredient, the acetic acid — is similar to, but not as overwhelming as, pickles."  
In fact, when touring the shiny, new 65,000 square foot warehouse off Highway 80 where Pickle Juice is made and packaged for national distribution, one won't find any pickles. There is nary a dill or a gherkin in the place, and the liquid is clear, not green.
The company states that "the product, consisting of a proprietary grain and vinegar blend, is dedicated to ensuring cramp free wellness and overall success in the activity of choice by the professional endurance or recreational athlete. In short, Pickle Juice works to block nerve signals that cause cramping and is scientifically proven to address neurological factors that lead to cramping. It has a unique blend of vitamins and minerals that help with post-exercise recovery."
More product information can be found at picklepower.com. It is available in a 1-gallon extra strength pickle juice and a 16-ounce and 8-ounce pickle juice sport bottle. The convenient, pocket-sized 2.5-ounce pickle juice shot represents 65 percent of sales. "It's one dose," Keuppens said. "Athletic trainers just put them in their pockets."
The Philadelphia Eagles crushed the Dallas Cowboys 22 years ago in the hottest NFL game on record, now generally known as the "Pickle Juice Game." Who would have thought that a Cowboy defeat would lead to a product in a league of its own?