REDUCE, REUSE, RECYCLE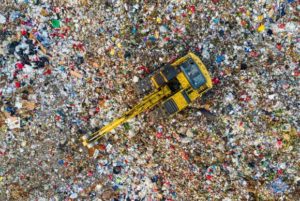 By Kevin Richardson
As of January 1, all apartment and condominium properties in the City of Dallas with 8 or more units are required to provide recycling access to residents. Under the new rules, property owners and managers are also required to educate their residents on the property's recycling program so that all residents know how and where to recycle. 
Through grassroots organizing with thousands of residents across Dallas, the DFW Zero Waste Alliance (ZWA) helped get an ordinance passed in June 2018 mandating that all apartment and condominium residents have access to recycling. The ordinance was approved unanimously by Dallas City Council. 
If your property has not implemented a recycling program or informed you about it, then they are not in compliance with the new ordinance. Contact the City of Dallas by dialing 311. Tell the city that you live at a multi-family apartment or condominium complex that is not following the law by providing a recycling program. If you feel comfortable speaking to your landlord directly, you may also inquire with them to see if they have a recycling program. 
In rare instances, an apartment or condominium complex can be exempted from the new law only if they have written permission from the City of Dallas's director of sanitation services. If they do not have written permission and are refusing to offer recycling, then they are not in compliance with the law.
Providing universal recycling access is crucial to reducing wasted resources on a large scale. More than half of all Dallas residents live in apartment complexes, and until the ordinance went to effect, there was no requirement for property owners and managers to provide any programs that help reduce waste production. According to city data, as of 2018, only about a quarter of multifamily residents had recycling. The new ordinance, if implemented properly, should help improve recycling rates and challenge an outdated mode of thinking that our waste just goes "away." When consumers start thinking about waste differently, they start acting differently. And society needs to act differently to protect future generations from the plastic pollution crisis, climate change and other problems associated with a society that designs so much of its products for the dump.
The City of Dallas produces two million tons of trash every year, and its landfill only has about 30 years of capacity left at current disposal rates. The city needs to move away from dumping huge quantities of trash into the landfill and instead find effective ways to reduce, reuse and recycle products and materials in order to create a more circular economy. 
Recent changes in the global recycling market have made it clear that manufacturers and product suppliers need to be held responsible for reducing the amount of single-use packaging and hard-to-recycle products they push on store shelves. Confusing packaging and new products that "look green" but aren't actually recyclable have dirtied up recycling bins for years. This needs to change, and the ZWA believes the responsibility is on producers to help clean up recycling and help prevent billions of dollars' worth of materials from being dumped into landfills each year. At the same time, the city can address part of this problem by providing better access and education about basic recycling and waste reduction services. 
Cities can have a significant impact on waste reduction by expanding universal recycling access to all residents and businesses.
In order to tackle waste and its environmental impacts, the community has to address the problem at every step of the life cycle of products, including the production and disposal ends.
Dallas still lacks basic requirements for all businesses and commercial properties to recycle, including a mandate that food enterprises divert food waste from the landfill. The city needs an ordinance for business recycling, and it needs it now. Join the Zero Waste Alliance to find out how you can help Dallas achieve zero waste.
Visit zerowastedfw.org.