By Collin Kim
Friday, Sept. 30, marks the beginning of the 2022 State Fair of Texas season, and the opening of Mavs Vault, presented by ShiftKey, at the Hall of State at Fair Park.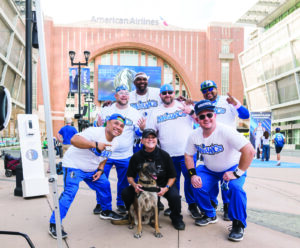 The history of the Dallas Mavericks will be unlocked, with highlights from the past 42 years, featuring never-before-seen artifacts, a short historical film, interactive kiosks with trivia and games, Mavs photo booth, jersey progression display, giveaways, exclusive merchandise and upcoming ticket purchasing opportunities. 
This exhibit, created in partnership with Heritage Werks, JRA – Part of RWS Entertainment Group and Dimensional Innovations, will take MFFLs (Mavericks Fan For Life) from the Mavericks origin story in the 1980s to the 2011 Championship to now. Throughout the duration of the exhibit, fans can check out special themed events, including Family Days every Sunday, Premium Giveaway Days every Tuesday, Legends Days every Thursday, Nurses Night on Wednesday, Oct. 12., and stay tuned to mavs.com/vault for more information. Join the more than two million State Fair of Texas visitors from all over the world and journey through Mavs Vault — the ultimate MFFL experience!