By Kimberly Patterson
White Rock Center of Hope (WRCH) has been a beacon of hope in the East Dallas community since 1988.  Every weekday from 9 a.m.-1 p.m., local volunteers build relationships and offer compassion in practical ways by delivering basic needs services: a food pantry, clothing and housing help (financial assistance to prevent homelessness) to neighbors in need.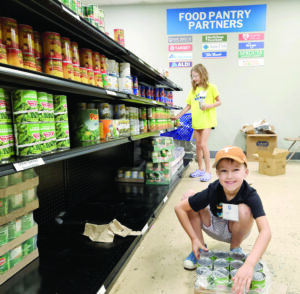 When people struggle to meet basic everyday needs, they cannot focus on longer-term solutions. WRCH removes barriers and offers hope to families. Last year, the board of directors committed to continuing essential services and to supplement these efforts with a new service called personalized empowerment.  
Basic needs addresses immediate human needs today, while personalized empowerment focuses on longer-term interventions designed to improve quality of life. To date, empowerment offerings have included financial literacy classes and one-on-one coaching. WRCH is now enrolling its first GED students and has plans to offer workforce education in 2024.
Your help is needed now. Every dollar donated (up to $50,000) to the White Rock Center of Hope North Texas Giving Day campaign will be doubled by a group of generous anonymous donors. The goal is to raise $100,000 to positively impact the lives of more than 6,000 people. With more than 20,000 offerings of hope in the form of food, clothing and housing assistance, the generosity of donors is transformed into 440,000 pounds of food filling neighbors' pantries and refrigerators and more than 75,000 articles to clothe them as they live, work and learn in the White Rock Lake area community.
Donors can give now (during early giving) through 11:59 p.m. on NTX Giving Day, Thursday, Sept. 21 at northtexasgivingday.org/organization/White-Rock-Center-Of-Hope.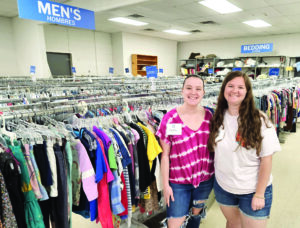 White Rock Center of Hope invites donors to an all-day celebration on September 21 in the WRCH Thrift Store, located at 10021 Garland Road near the intersection of Garland and Peavy. From 9 a.m.-6 p.m., in-person donations will be accepted onsite, the thrift store will have NTX Giving Day sales, and customers can enjoy complimentary snacks. Extended hours' activities (from 4-6 p.m.) include behind-the-scenes tours of the WRCH campus led by Executive Director Dr. Greg Smith and complimentary wine and after-hours snacks. 
Recently, after "shopping" for school clothes in the Clothes Closet and receiving an overflowing cart of groceries, a young boy started jumping up and down, running circles around his mom. He was gleefully shouting: "Mom, we have chocolate milk!! My brother is going to be so happy when he gets home from school."
Cultivating hope, working together to create an East Dallas where all thrive, is labor intensive! But it is a labor of love. 
The community is invited to join more than 500 volunteers (pictured) who donate time and talent to help with every task imaginable. There are people focused on roles like receptionist, cashier and clothing closet assistant, and other task-focused roles such as stocking the food pantry shelves, filing and data entry. Individual volunteers can serve one time, once a month, once a week or at whatever interval desired. Groups — businesses, homeowner's associations, youth groups, church groups, or any group ready to help — are also needed to complete special projects. To learn more about volunteering, visit whiterockcenterofhope.org/get-involved.