By Susan Read
In 1966, Dallas area mental health and public health professionals along with community leaders recognized the need for access to immediate intervention for individuals in acute emotional crisis in Dallas, Texas. After much deliberation and three years of planning by these leaders, the Suicide Prevention Center and 24-hour Crisis Line (with highly trained telephone counselors) began operations in 1969. Providing a confidential and accepting place for expressing difficult emotions has always been at the heart of the Suicide and Crisis Center's mission to the North Texas community.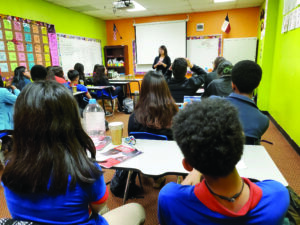 In those early years, raising funds for suicide prevention was challenging. But certain foundations, including Hillcrest Foundation, Hoblitzelle Foundation and Meadows Foundation, were early supporters and have continued to support the mission throughout the years. Since 2006, the yearly spring fundraising event, "Fashion Stars for a Cause," has helped highlight this devastating public health crisis. Organizing Chair and Dallas fundraiser Yvonne Crum, along with the current Executive Director Margie Wright, collaborated to create this successful event.  
Programs in 2020 and now in 2021 continue even though the pandemic has required some creative adjustments. Changes to the Crisis Calls received by the North Texas 365/24/7 Crisis Line have been noted. Calls were rarely received from very young children. One example of a recent call to the Crisis Line came from a child under the age of 11 who called in and began to talk very excitedly to the crisis line volunteer about a book she was reading entitled, "How to Disappear … The Great Vanishing Act." One of the Center's long serving, and most dedicated volunteers happened to be answering calls that Thursday afternoon.
Throughout the course of this call, the young girl expressed how she thought the ideas were very interesting in the book she had mentioned. She continued to talk about the book. The volunteer listened carefully. The young caller then shared in detail that she was considering going out to the nearby railroad tracks, walking along them with her small dog and backpack and "just disappear." Of course, without saying so, and most likely without understanding what she was feeling, she was considering suicide. Throughout this call, the experienced volunteer managed to help this child find her way back from her thoughts of disappearing without a trace. The young girl's mother happened to be nearby, and the volunteer asked to speak with her and the child together. As can often be the case, this child's mother had no idea her daughter was experiencing so much emotional distress or how close she came to a tragic outcome. She then expressed her gratitude for the opportunity to speak with someone about the emotional distress both she and her child were experiencing at this moment in time. As the call concluded, the young girl and her mom promised they would call back if either one of them felt these strong emotions in the future. Both were relieved to know there was a place to call day or night to talk about their feelings.
Bringing children, parents, teens, veterans and older adults back from the brink of suicidal thoughts and actions will continue to be the Suicide and Crisis Center's primary goal. It is a project that began more than 50 years ago in Dallas. The founders knew it would be a difficult journey.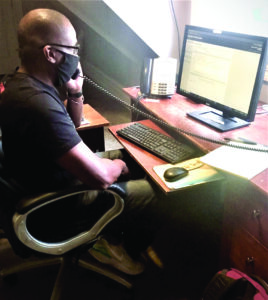 Since 2009, North Texas Giving Day has been an unexpected blessing for the yearly fundraising efforts of the Suicide and Crisis Center of North Texas. The founders of the Center clearly never envisioned so many North Texans coming together in such an extraordinary way every September. But North Texas Giving Day is now considered a critical part of yearly fundraising efforts for supporting the nonprofit's suicide prevention programs. 
Please consider donating to the Suicide and Crisis Center of North Texas on Thursday, Sept. 23 this year. The fundraising goal is $30,0000 to help support all the programs, including the 365/24/7 Crisis Line, Teens Can Survive and the Survivors of Suicide program (for anyone who has lost a loved one to suicide). Visit the North Texas Giving Day fundraising page for the Suicide and Crisis Center at northtexasgivingday.org/suicide-and-crisis-center-of-north-texas. Early Giving begins on Wednesday, Sept. 1! 
If you are having feelings of helplessness or hopelessness or thinking about suicide, please call the National Suicide Prevention Lifeline 1 (800) 273-8255 or the North Texas Crisis Line: 214-828-1000. The Suicide and Crisis Center of North Texas is a crisis center affiliated with the National Suicide Prevention Lifeline and is accredited by the American Association of Suicidology.