By Lisa W. Miller
The school year looks different with remote learning for many and some sports being cancelled. Students more than ever need a way to get outdoors, get some physical activity and safely connect with friends.  Rowing just may be the perfect sport for students looking to find a new sport.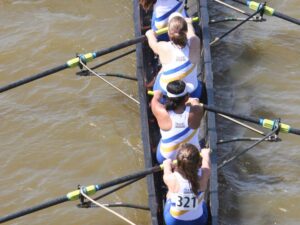 Rowing is the equalizer in team sports with all athletes working together as one – no individual star player. When a student steps into a boat for the first time, their teammates are literally and figuratively in the same boat – learning a new sport together. There's something transformational as the students work together on balance and synchronization to move together as one cohesive boat not eight individuals, creating a sense of confidence and accomplishment for all.
A little known fact, rowing is growing nationally at 27 percent, and this emergent sport represents the best opportunity in youth athletics to earn a collegiate scholarship.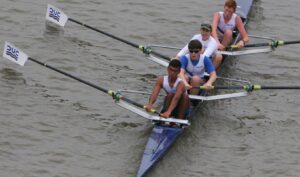 Student athletes at Dallas United Crew will be heading back to the boats at White Rock Lake to begin their training for the rowing fall season. We equip students for success on and off the water with abundant life lessons learned in a racing shell: accountability, resilience, integrity and perseverance to name a few. DUC invites students in 6th to 11th to try rowing this fall. For more information about our fall programming and safety protocols, please visit our website at dallasunitedcrew.org or contact [email protected].