By Collin Kim
The Dallas Mavericks are now accepting applications for the Mavs Business Assist (MBA) program, an initiative to empower 100 diverse entrepreneurs with the access to knowledge, tools and support they need to succeed and grow their business. In the MBA's second year, the Dallas Mavericks announce a new multi-year sponsorship with ZenBusiness as the presenting sponsor. Entrepreneurs in the program will receive access to the ZenBusiness platform with tools and services to run and grow a successful business.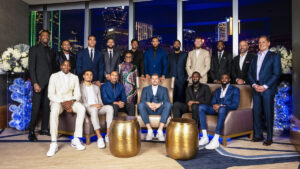 In addition to the ZenBusiness learning tools, the cohort of 100 MBA entrepreneurs will have the chance to gather, connect and learn at business sessions and networking events hosted by the Dallas Mavericks. 
The entrepreneurs will also have the chance to be featured in "Business Spotlights" on Mavs social media channels and the MBA website, as well as an opportunity for the top eight entrepreneurs to compete in front of the Mavs and partner executives at a Fast-Pitch business presentation. The program is open for applications from now until Aug. 25. For full application details, visit mavs.com/MBA.
This business program is part of the Mavs Take ACTION! plan to encourage and empower minority-owned businesses and entrepreneurs. 
The Dallas Mavericks launched the Mavs Take ACTION! plan to address racial inequities and disparities, promote social justice and drive sustainable change in Dallas/Fort Worth. Standing strong in the belief that every voice matters and everybody belongs, the plan engages partners on more than 40 key initiatives across six systems including education, employment, child welfare, criminal justice, public policy and healthcare. To read more about the Mavs Take ACTION! platform, visit mavs.com/MTA.