THE MAGDALEN HOUSE
By Nina Herndon
The Magdalen House, a nonprofit organization dedicated to helping alcoholic women achieve sobriety and sustain recovery since 1987, opened its new home at 4513 Gaston Avenue this past week. The Magdalen House community said goodbye to their beloved home in Little Forest Hills — a gift to the organization in 1996 — where they spent 25 years serving alcoholic women at no cost. That property has been sold to a new owner.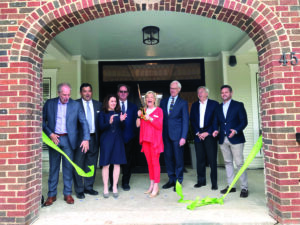 All of The Magdalen House's no-cost recovery services will move to their new location, which has 76 percent more space than their previous home. Services include a 14-day residential Social Detox program, a non-residential Next Step program, and peer-implemented 12-Step recovery meetings.
While the previous home was well-loved and an important part of the organization's history, The Magdalen House's new space has been thoughtfully designed to accommodate its services while providing a beautiful and dignified space for alcoholic women to recover. In addition to a 40 percent increase in beds for their Social Detox program, the new house will have a dedicated space for its Next Step program in addition to a Community Room, which has doubled in size for hosting recovery meetings and fellowship events.
Lisa Kroencke, executive director of The Magdalen House, comments on the long-anticipated new home: "We are very grateful that the Dallas-Fort Worth community has supported us for nearly 34 years. We are especially appreciative of each and every supporter who helped make this dream a reality, but in particular, KDC, OMNIPLAN Architects, the construction specialists at BufordHawthorne for their dedication and unwavering commitment to this project throughout the last several years.  
"One of KDC's core beliefs and values is giving back to those communities in which we work, live and raise our families in. In those communities like Dallas, we love to partner with not-for-profits on their various projects. It is a natural fit for us to assist with developing The Magdalen House, where the additional space and design will help even more women in our community achieve sobriety and true success in their lives," said KDC CEO Steve Van Amburgh. "It has truly been a privilege to work with The Magdalen House on their much-needed new home. Serving others is a good thing for our community yet even more so [for] our company."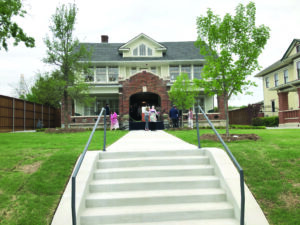 While the residential program is currently the only service offered in-person, the agency plans to return to normal in-person operations for its Next Step and 12-Step community meetings during the summer in accordance with city COVID guidelines.
The Magdalen House is a nonprofit organization helping women achieve sobriety and sustain recovery from alcoholism at no cost and based on 12-Step spiritual principles. Founded in Dallas in 1987, The Magdalen House remains the only agency in the Dallas-Fort Worth area to offer comprehensive recovery services — without insurance or state funding — 100 percent free of charge. The Magdalen House is committed to helping alcoholic women achieve long-term, sustainable recovery through spiritually based, comprehensive recovery services at no cost. 
In addition to free recovery services for alcoholic women, The Magdalen House also provides support groups for families, connections to community resources for assistance with mental health issues, sober living, etc., and community education initiatives on the disease of alcoholism. For more information about The Magdalen House, visit magdalenhouse.org.